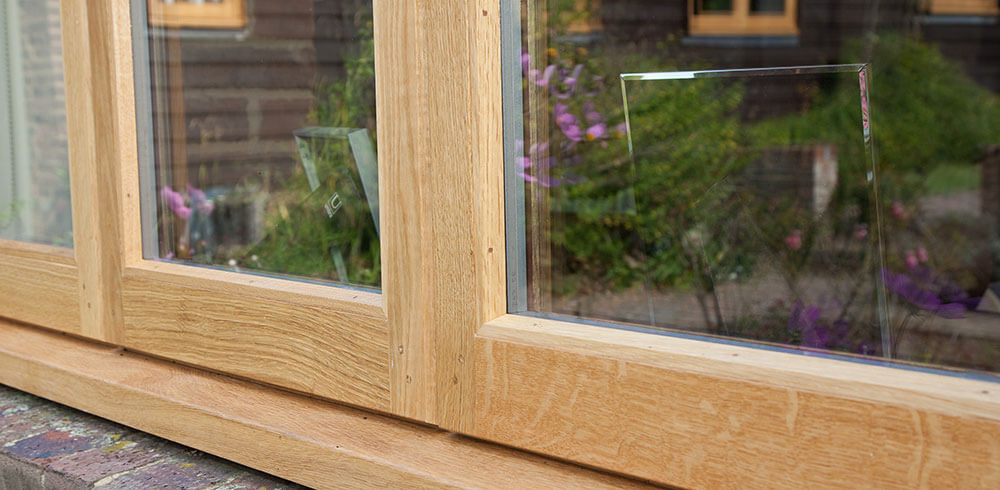 With more than 100 years' combined experience within our team, New Forest Joinery has built a reputation for manufacturing and installing quality products and delivering a high standard of customer service and satisfaction.  Our reputation has been built from local customers that trust us and share our vision which is why personal recommendation has always been our core source of new business and why our company has experienced incredible growth in a relatively short time.
Our commitment to quality assurance and customer satisfaction
We pride ourselves on our commitment to providing high quality products and services across all of our specialisms. Our products are designed specifically to suit our customers' needs and to ensure their authenticity and excellence, we handmake all windows, doors, and joinery in our workshop – an assurance that other companies simply cannot offer.
Our friendly and reliable team of expert joiners and carpenters hold a wealth of knowledge and experience that will guide you through your project seamlessly from enquiry right through to installation and after care advice.  All our staff are committed to ensuring a high-quality experience for each and every customer.
Our guarantee to you
Because our products are handmade by us to the highest standards of quality, we confidently offer assured product guarantees to our customers. 
We can guarantee that we will repair or replace free of charge of labour and of materials any fault due to defective materials within the guarantee period for that product.
We have outlined our product guarantee timeframes below.
On result of your final balance, we commit to:

Wood products
30-year guarantee period against rot on all timber products.
15-year guarantee period on general workmanship including manufacture and installation.

Glass products
10-year guarantee period on standard low e glass sealed units that are supplied and fitted by which have suffered hermetical seal failure (misting between panes).
4-year (manufacturers) guarantee period on Slimlite (11-12mm units) supplied and fitted by us which have suffered hermetical seal failure (misting between panes).
15- year (manufacturers) guarantee period on Fineo Glass (7.7mm unit) supplied and fitted by us which have suffered hermetical seal failure (misting between panes).

Ironmongery
2- year guarantee period for locking mechanisms, hinges and all metallic moving parts subject to regular maintenance by the customer. Cosmetic deterioration to handles, letter plates and door handles etc. due to general wear and tear are not covered by this guarantee.

Paint
Up to 8-year guarantee period on all white paint finishes using the standard WSW paint system.
Up to 4-year guarantee period on all non-white paint finishes using the standard WSW paint system.
Up to 3-year guarantee period on all non-standard WSW paint system finishes, such as Farrow & Ball or Dulux.
Using your guarantee
All our guarantees are given in good faith.
If you wish to use your guarantee, a company representative will visit you to confirm that:
A.
Your claim falls within the product guarantee period.
B.
Our product has not been misused, tampered, or damaged in any way (If this is deemed the case we will render the guaranteed null and void, leaving any remedial work to be carried out at a pre-arranged fee, which shall be payable before any work commences).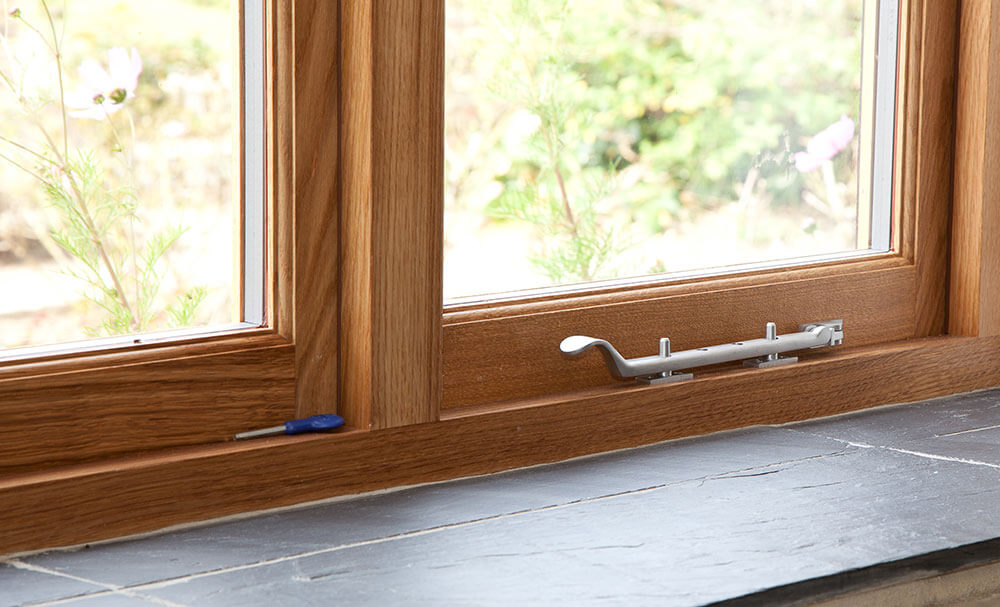 Ensuring the longevity of your new joinery
It is key to follow the aftercare guidelines for your new joinery products to ensure the longevity of your windows and doors.  A few simple steps on a regular basis will ensure that your new windows and doors stand the test of time.  It is important to bear in mind that if you do not follow the guidelines, you guarantee may be invalidated.
Please note:
All goods remain the property of New Forest Joinery until payment has been received in full and cleared the banking process. Your product guarantee period will commence from receipt of the final balance. Materials that carry the benefit of a manufacturers guarantee can also be obtained from us on receipt of your final balance. Failure of materials due to faulty workmanship will be repaired or replaced at our sole discretion.
Our bespoke products are handmade to the highest standards of quality that are proudly endorsed by our product guarantee assurances. Customers can enjoy peace of mind when choosing New Forest Joinery for their home improvement projects.
Contact New Forest Joinery
Our experienced team is ready to answer all your joinery questions.
Call 01425 628 281 or email info@nobleltd.co.uk to arrange a free, no obligation consultation.