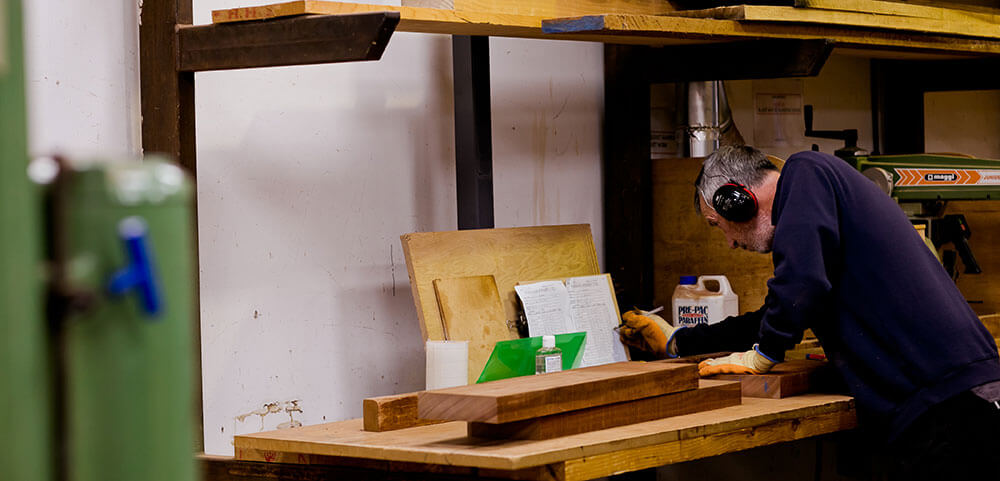 We're proud to be part of the Made in Britain campaign that supports British manufacturing. All our products are designed and manufactured here in our UK workshop, allowing all our customers to benefit from high quality British workmanship. By offering a personal service that is based around the homegrown talent within our team, we have complete control over the quality of our joinery and are able to deliver exceptional results.
What does our Made in Britain membership mean for our customers?
Our Made in Britain membership demonstrates that our customers are purchasing bespoke products from a passionate local business which adheres to the campaign's core principles and standards.
This means that, as members, we must:
Manufacture our own products within our own facilities
Uphold all relevant health and safety standards
Nurture homegrown talent by committing to providing skilled/semi-skilled work environments
Carry out all our commercial activities ethically and fairly
When purchasing our joinery, you are supporting a local business, helping the UK economy, and promoting traditional British craftmanship. In return, we'll make sure that you're involved with every stage of the manufacturing process so that your bespoke joinery is truly tailored to your requirements and preferences. Customers are even welcome to come and visit our workshop to see our team in action.
Why is it important to
support British joinery?
It is hugely important to preserve British joinery and its manufacturing methods so that we can continue to maintain the character of our architecture. A number of historic properties, including those built in the Georgian, Edwardian, and Victorian styles depend on traditional joinery methods to ensure that they can continue looking their best for future generations. This is particularly true for buildings with listed status.
Joinery methods on the continent and elsewhere are different to those traditionally used here in the UK. Supporting British joinery through campaigns such as Made in Britain is essential so that we can protect our heritage and preserve the variety and character of the UK's property landscape.