Sash windows
in Winchester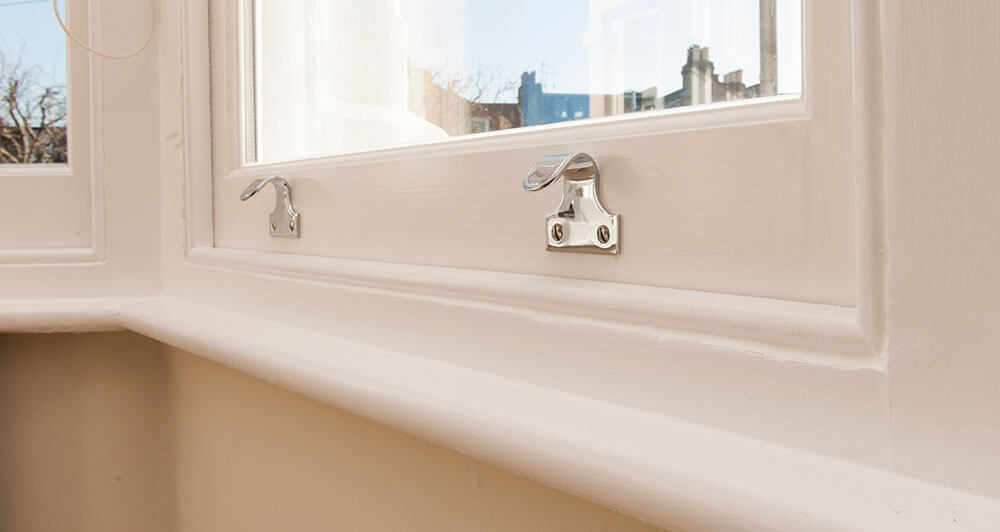 Traditional sash windows are often seen as an outdated style, and many people believe that they don't offer the same level of insulation and security as more modern window styles. While it's true that traditional wooden sash windows do require a bit more maintenance than other window styles, they can also add real character and value to your home. Plus, our team of expert joiners understand how to achieve brilliant results that are tailored to your property. New Forest Joinery provides the peace of mind that every element of your wooden sash windows in Winchester will be made bespoke and for a purpose by an experienced sash window company. With over 100 years' combined joinery experience, we've built a reputation for the quality of our craftsmanship – so you can be sure that you're getting the best possible service and product.
Made-to-measure timber
sash windows in Winchester
Many homeowners are looking for a way to improve the look of their home with new windows but are hesitant to spend the money on something that may not be as timeless as they hope. Replacing your windows is a big investment, and it's important that you choose the right style and material to make sure they last for years – even decades – into the future. Our made-to-measure timber sash windows in Winchester are designed to blend in with any property, while providing excellent security and thermal performance. We understand that every customer has different needs, which is why we offer a range of customisation options so you can get the perfect window for your home.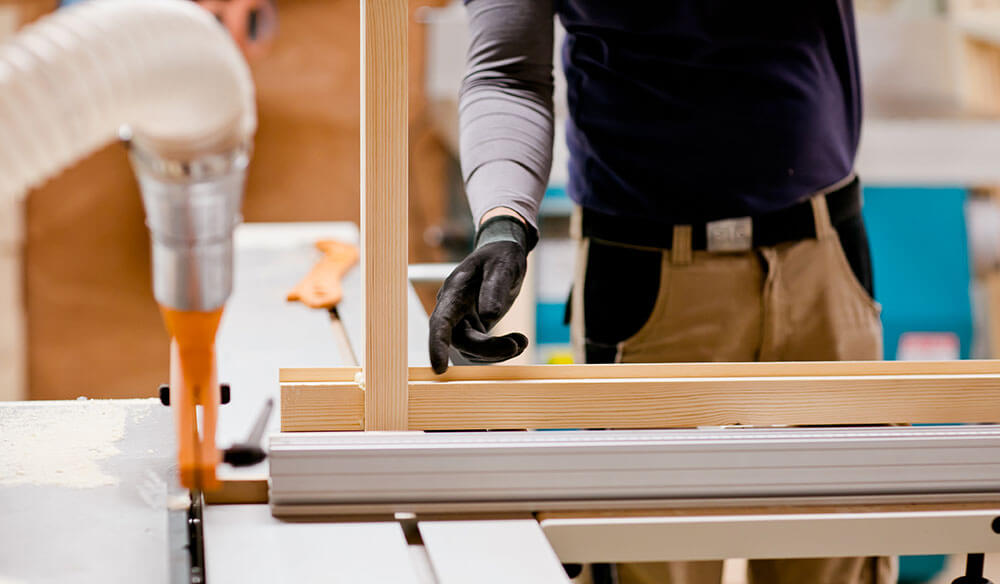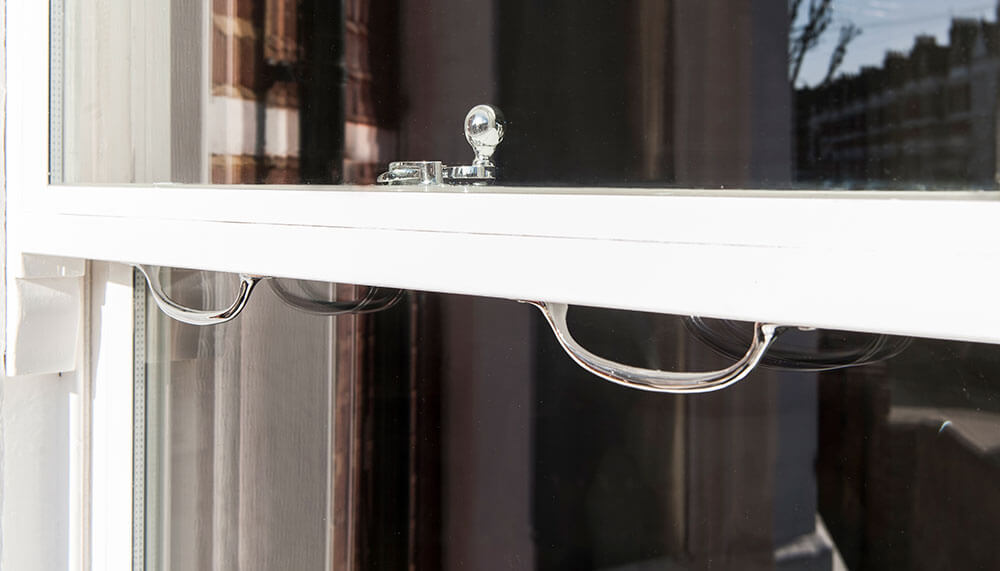 Why choose sash windows
for your Winchester property
Windows are a very important part of your home – they not only let in natural light and fresh air, but they also play a major role in the overall appearance and security of your property. Sash windows are the perfect solution for any property. They provide excellent insulation, helping to keep your home warm in winter and cool in summer, and they also come with a range of optional features that can enhance security and improve performance.
Not only do you have to worry about finding a window that is beautiful and fits with the style of your home, but you also need to make sure it is safe for your children and meets all your other requirements. Sash windows are the perfect solution because they are both stylish and safe. Our sash windows can be locked at different points to prevent accidents, and they also allow fresh air to circulate into your home without letting in rain or snow.
Wooden sash window repairs in Winchester
Damaged wooden sash windows can be an eyesore and can cause problems with the insulation and security of your property. Our expert joiners provide a dedicated sash window repair service that will restore your windows to their former glory. We understand the importance of preserving the character of your property, so our repairs are tailored to match the appearance of your existing windows. We also minimise repair costs and ensure that the process is as hassle free as possible for you.
Our team has extensive hands-on experience with repairs of all types and sizes, including:
Draught sealing
Improving insulation
Repairs to damaged or rotting timber and sills
Rebalancing and adjusting sashes within their frames
Installing new, modern cords
Installing new retaining beads and draught excluders
Installing new locks and ironmongery
Sash window glass repairs
Bespoke replacement sash windows in Winchester
Damaged or deteriorated sash windows can lead to several problems, including draughts and heat loss. In some cases, the damage may be so severe that it's no longer practical to invest in repairs. Bespoke replacement sash windows can become a cost-effective alternative, providing peace of mind that they will remain durable for years to come. For properties that have preserved their original sash windows, our bespoke, made-to-measure offering ensures that you can replicate your property's existing appearance without any compromise on quality or performance.
Customers who opt for replacement sash windows are often experiencing issues such as:
Excessive rotting timber
Warped, misshapen, or ill-fitting window sashes
Significant draughts and cold spots in the room
Broken glass
Damage to sash cords
Damage to the window frame
Sash window glass upgrades in Winchester
You can't seem to find peace and quiet in your own home because of the noise outside. It can be really frustrating when you want to relax in your own home but can't because of all the external noise. Sash window glass upgrades can help to reduce noise levels and improve the sound insulation of your windows. Our acoustic and safety glass panels are available in a range of finishes, so you can find the perfect look for your property.
Why choose us for your sash windows in Winchester?
Our team, with more than 100 years of combined experience in joinery will ensure that all our customers are receiving the very best service.
Every timber sash window is custom made to your property, providing a high-quality bespoke addition for Winchester homes or businesses.
We are a local, passionate business that cares about our customers. Our work has extensive word of mouth recommendations to demonstrate how we achieve exceptional results!
We offer a wide range of window designs, so you can find the perfect fit for your home. Our sash windows are built with traditional methods and modern machinery to ensure they will last as long as possible.
Contact us about your sash windows in Winchester
Contact us today to find out more about our sash windows in Winchester! We have an experienced team that can answer all your questions, so don't hesitate to get in touch.
Call 01425 628 281 or email info@newforestjoinery.co.uk to arrange a free, no-obligation quotation.