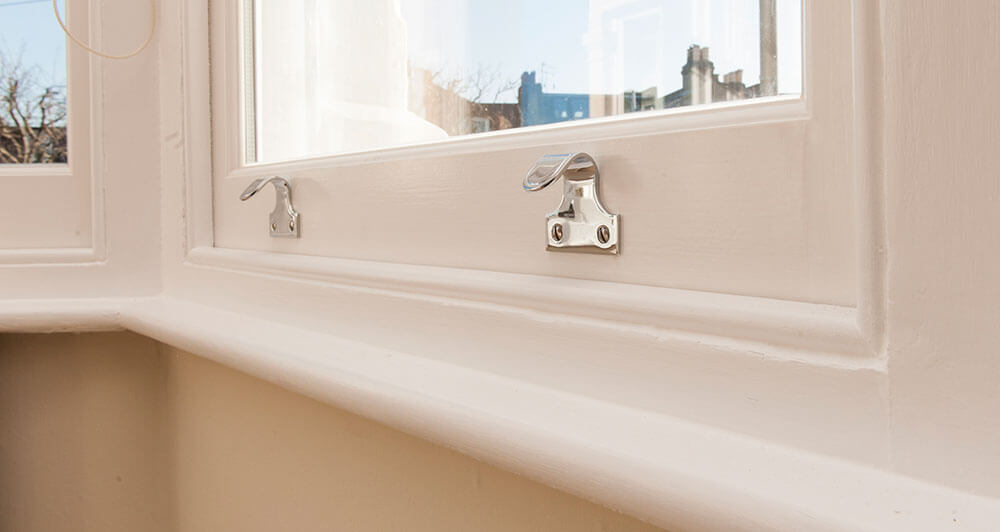 Many homeowners in Dorset are choosing to replace their old, draughty timber sash windows with our beautiful and efficient new designs. However, many people are still unsure about what to expect from a replacement window and may be hesitant to make the switch. Our team of expert joiners understand how to achieve brilliant results that are tailored to your property. With more than 100 years' combined joinery experience, we've built a reputation for the quality of our craftsmanship. Working with New Forest Joinery provides the peace of mind that every element of your wooden sash windows in Dorset will be made bespoke and for a purpose by an experienced sash window company.
Call 01425 628 281 or email info@newforestjoinery.co.uk to talk to an expert today!
Made-to-measure timber
sash windows in Dorset
Traditional timber sash windows are a popular choice for many homeowners, but they can be expensive and don't always offer the best thermal performance. If you're looking for an attractive, traditional window solution that will also keep your home warm and cosy, then our made-to-measure timber sash windows might be the perfect option for you. Our team of experts will work with you to create a bespoke design that perfectly matches your requirements – we have a wide range of styles to choose from, so you're sure to find something that suits your property. Plus, our high-quality windows are built to last, meaning you'll enjoy years of beautiful aesthetics and excellent insulation.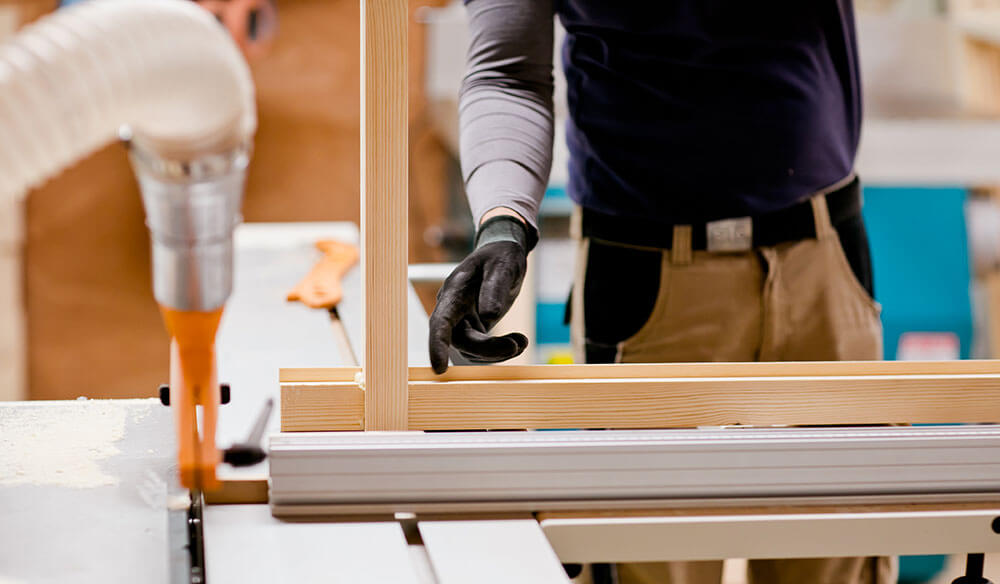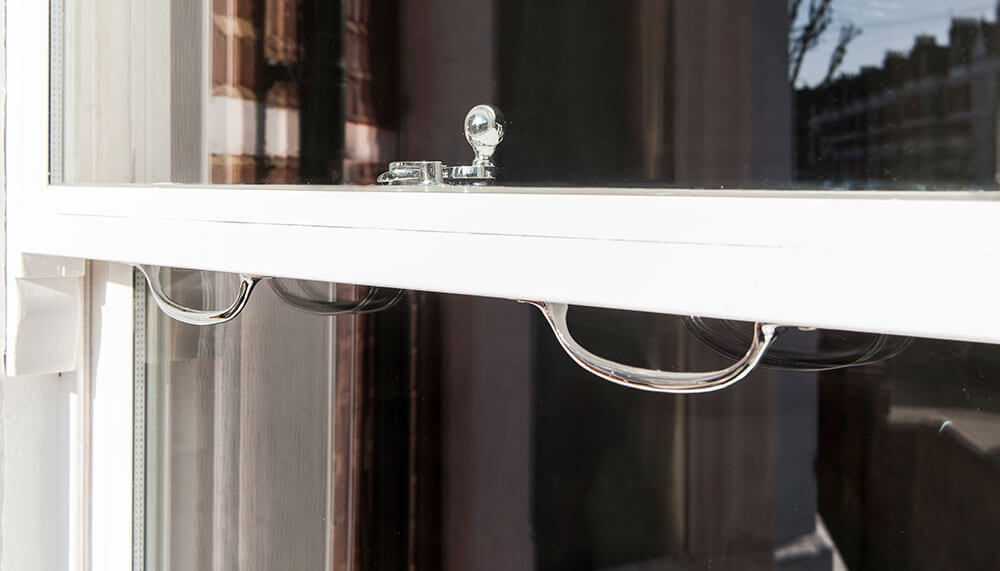 Why choose sash windows
for your Dorset property
Traditional timber sash windows are often seen as a luxury item and can be expensive. Although they are an investment, the benefits of installing sash windows in your home will be clear for years to come. Not only do they add style and character, but they also provide practicality and security
Our sash windows are made to the highest standards using the latest technology. We have a wide range of designs to choose from, so you're sure to find the perfect fit for your property. Plus, we offer a 10-year guarantee on all our products so you can be sure you're making a sound investment.
Wooden sash window repairs in Dorset
Our expert joiners are on hand to provide a dedicated sash window repair service for customers in Dorset. We have years of experience repairing wooden sash windows, and we will work with you to identify the most effective solution for your property. We understand that every customer's needs are different, so we offer a range of services that have been tailored to meet your specific requirements.
Our team has extensive hands-on experience with repairs of all types and sizes, including:
Draught sealing
Improving insulation
Repairs to damaged or rotting timber and sills
Rebalancing and adjusting sashes within their frames
Installing new, modern cords
Installing new retaining beads and draught excluders
Installing new locks and ironmongery
Sash window glass repairs
Bespoke replacement sash windows in Dorset
Your original sash windows may be past the point of repair and you need a replacement window that is both durable and looks great. Repairing your old sash windows can be costly and they may not look as good as new once they are fixed. Bespoke replacement sash windows from our company provide both durability and an exact replica of your current window style. Our bespoke service also offers a wide range of customization options to ensure that your new windows perfectly match the look of your home.
Customers who opt for replacement sash windows are often experiencing issues such as:
Excessive rotting timber
Warped, misshapen, or ill-fitting window sashes
Significant draughts and cold spots in the room
Broken glass
Damage to sash cords
Damage to the window frame
Sash window glass upgrades in Dorset
You can't get a good night's sleep because of the noise outside. It can be really frustrating not being able to get a good night's sleep because of external noise. Whether it's the sound of traffic, people talking on the street, or just general neighbourhood noise, it can be tough trying to relax in your own home. Sash window glass upgrades can help to reduce the amount of external noise that comes into your home. By installing acoustic or safety glass panels in your windows, you can finally get some peace and quiet in your own space.
Why choose us for your sash windows in Dorset?
Our team is made up of people who have over 100 years' combined experience in joinery, which means that no matter what your needs are we can help.
Each timber sash window is custom made for your property, adding an elegant and expensive looking addition to any home or business.
We are local business with a passion for our customers. Our work has received extensive word-of mouth recommendations, demonstrating that we're able to deliver exceptional results while going above and beyond what's expected!
We're the go-to for high quality sash windows that will last you years. Our expert joiners use both traditional methods and modern machinery, ensuring our workmanship is second to none!
Contact us about your sash windows in Dorset
We are the team that provides sash windows service throughout Dorset. We have years of experience and will be happy to help with any questions or concerns you may have about our services, so don't hesitate!
Call 01425 628 281 or email info@newforestjoinery.co.uk to arrange a free, no-obligation quotation.