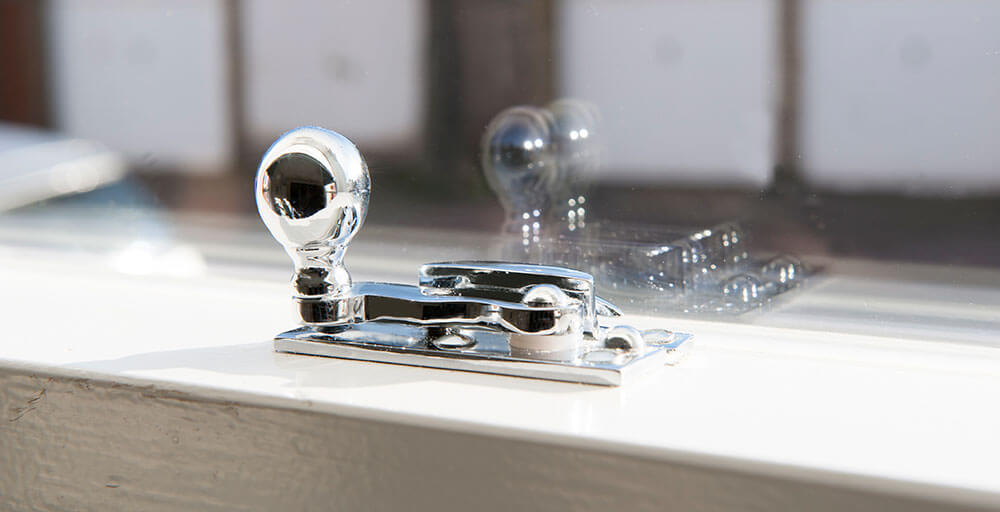 By carefully maintaining your bespoke joinery, you'll maximise its lifespan and ensure that it remains both beautiful and functional at all times. Our quality made-to-measure windows, doors, and joinery are built to last – here is some guidance on how to keep them in the best possible condition.
Why is joinery maintenance important?
As with many products and home improvements, some form of ongoing maintenance is required to ensure that your joinery has a long lifespan, retains its appearance, and continues to work efficiently. If neglected, the appearance of your joinery may be ruined and, in the worst scenarios, components may deteriorate ahead of schedule, creating an inconvenience and unwanted expense.
General joinery
guidance
It is most important to maintain the coating system and hardware used within your joinery, though it's also advisable to check the entire unit for any issues. This includes the interior and exterior, as well as the glazing unit and weatherseals. The type and extent of the maintenance that your joinery requires will depend on its location and exposure to the elements. Exterior joinery will deteriorate faster than joinery that is protected from the effects of the weather.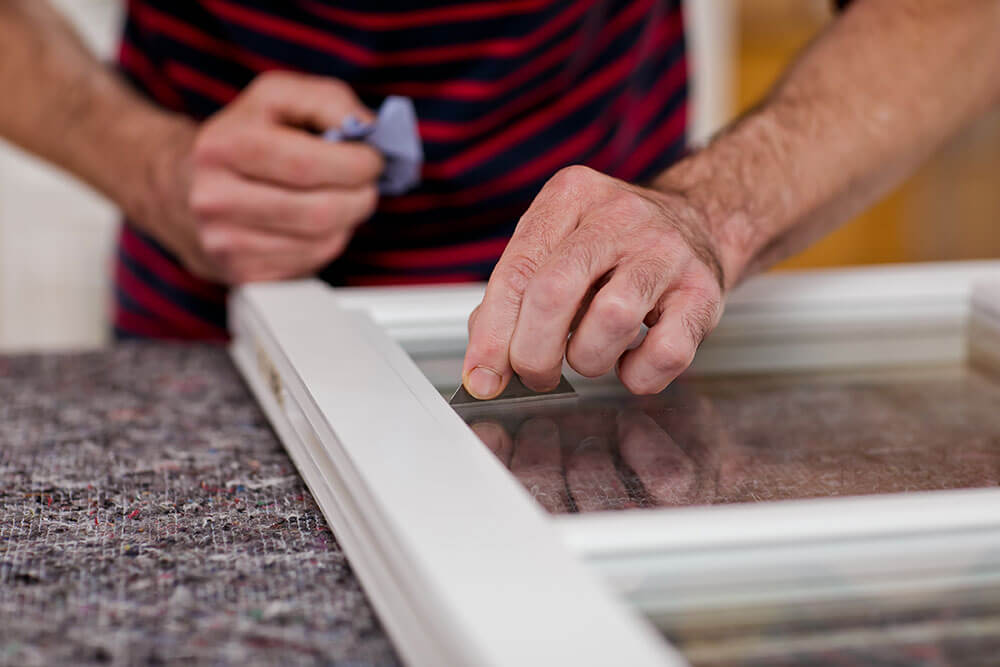 Joinery maintenance
following installation
To maintain the longevity of our timber products, it's essential to follow these guidelines:
Products supplied in the white (bare timber) should be primed or stained immediately. If products are supplied/installed with a base coat stain or a paint primer, these are not an adequate seal and it's recommended that the final finishes are applied well within the recommended three months, depending on weather conditions and the season.
Before applying further decorative paint or stain coatings to external joinery, all surfaces should be clean and dry, and they should be lightly sanded between coats. It's the responsibility of the person applying further paint or stain finishes to check for compatibility.
If your joinery is fitted with draught strip, please ensure that you remove this prior to painting the joinery. Your installer will show you how to remove and refit it in preparation for further coats of paint to be applied.
It's essential that the final coat of paint is fully dried prior to refitting the draught strip – this ensures that it stays in place and its future efficiency is not compromised.
If we have brush applied primer or undercoat to your joinery, these have been selected from the Dulux Trade range of products which are all water-based products. We have applied one coat according to the manufacturer's instructions and we can provide you with product sheets for further information if required. If your joinery has been fully spray finished to top coat, we will have used Omnia water-borne, microporous preservative, primer, undercoat and topcoat. Exterior softwood joinery is generally coated with Cuprinol Trade 5 Star Wood Treatment as a preventative measure against dry rot, wet rot and woodworm prior to the application of wood primer.
Where external oak joinery is treated to preserve its blonde appearance, we recommend the use of Danish oil or Osmo UV protection oil and, where required, will have coated your joinery with two coats of oil for an attractive, durable, satin finish. It is recommended that external oak joinery receives at least one more coat of Danish oil once installed, and it should then have a regular inspection and maintenance routine, as oak is prone to weather staining caused by moisture activating mould spores that are naturally present in wood. Horizontal surfaces and very exposed locations may require the most frequent attention – up to six coats may be appropriate, with regular maintenance coats.
We will use the most appropriate products for your joinery and provide you with data sheets and health and safety information where required.
Failure to follow these steps may invalidate the guarantee on your products.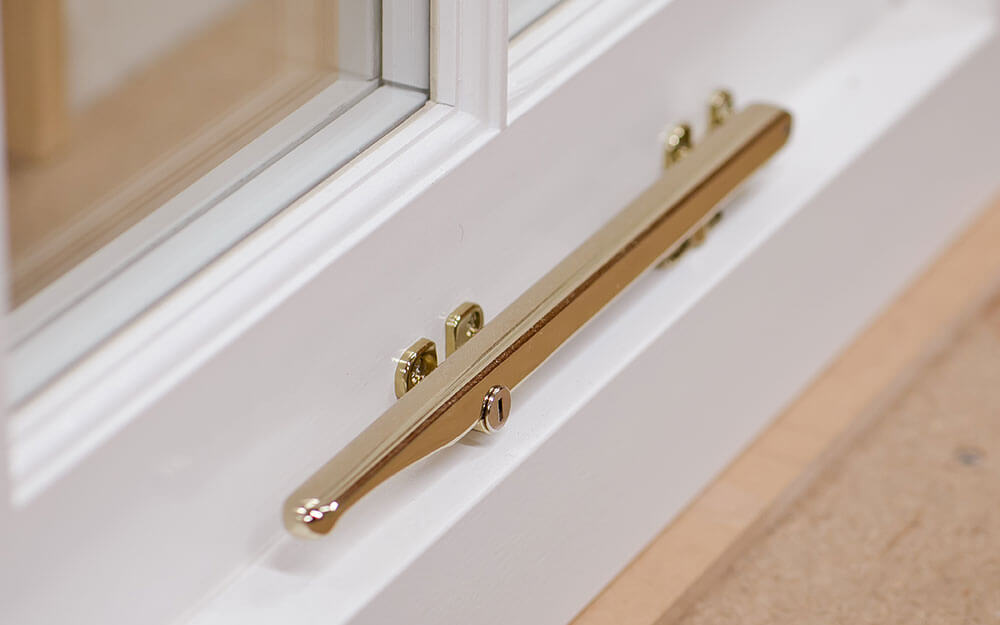 General maintenance
We recommended that surface coatings, glazing and ironmongery supplied with our products are inspected at least annually, dependant on weather conditions. The decorative finish applied to our products must be maintained, and you should make sure moisture does not penetrate it.
General cleaning should be carried out regularly (minimum twice a year), using a non-abrasive cloth with mild detergent and warm water that should be frequently changed. After cleaning, rinse thoroughly with clean water to remove all residue but do not use hosepipes or pressure cleaning equipment. During cleaning, if any damage is noticed, this must be repaired immediately. Areas of general wear and tear, such as window and door sills and door edges, should be made good and touched up as necessary.
Specific
troubleshooting advice
Mould and algae
All joinery can suffer from mould and algae caused by airborne spores which settle on the surface. To remove, apply a solution of one part bleach to two parts water, leave for 20 minutes to work, then rinse. If the blemish is stubborn, scrub with a stiff nylon bristle (non-metallic) brush.
Exuding natural resin
Wait until resin has dried to a white crystalline substance before you attempt to remove it. Use a hot air paint stripper to soften the natural resin and draw as much as possible from the underlying timber without overheating, as this may damage the coating system. Remove with a lint-free cloth, dampened with methylated spirits to clean away any remaining resin from the timber surface. Apply a suitable base stain or primer to bare timber areas, then bring forward these areas with one coat of finish before applying a further coat of finish overall.
Maintaining hardware
Wipe away all dirt and debris, and check screws are tight.
Handles – wipe clean with a damp cloth. Do not lubricate.
Window locking system – apply petroleum jelly to all locking bolts, guide slots and striker plates.
Hinges – add a light machine oil to all pivots and wipe away excess, using the smallest amount possible.
Ventilator and canopy – wipe clean with a damp cloth and clean away blockages.
If you need any assistance, we'll always be happy to help you look after your joinery. Please don't hesitate to ask.