Sash windows
in Sherborne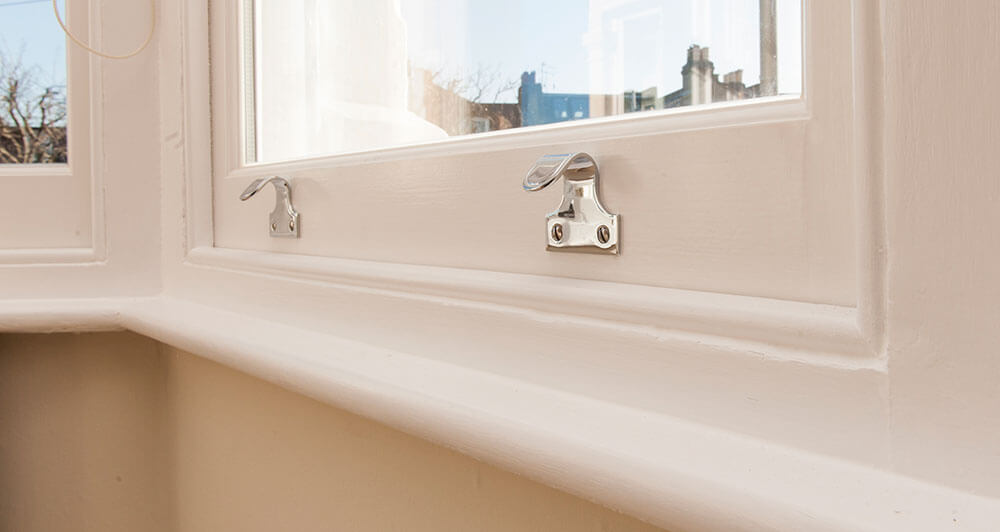 Traditional timber sash windows are a beautiful feature of many period properties, but they can be difficult and expensive to maintain. Old fashioned timber sash windows can require regular painting and maintenance to keep them looking their best. If you don't have the time or inclination to do this yourself, it can end up costing a lot of money. Our team of expert joiners can take care of everything for you. We'll design and manufacture beautiful made-to-measure sash windows that will be tailored to your property. We understand how to achieve brilliant results, so you can rest assured that your wooden sash windows will be made bespoke and for a purpose by an experienced sash window company.
Call 01425 628 281 or email info@newforestjoinery.co.uk to talk to an expert today!
Made-to-measure timber
sash windows in Sherborne
Traditional timber sash windows are a popular choice for many homeowners, but they don't always offer the best thermal performance or value for money. Many homeowners choose to replace their original sash windows with modern wooden windows. Our made-to-measure timber sash windows are perfect for this purpose, combining classic looks with modern performance. We'll tailor your sash windows to suit your preferred style, ensuring that they match your requirements and suit your property perfectly.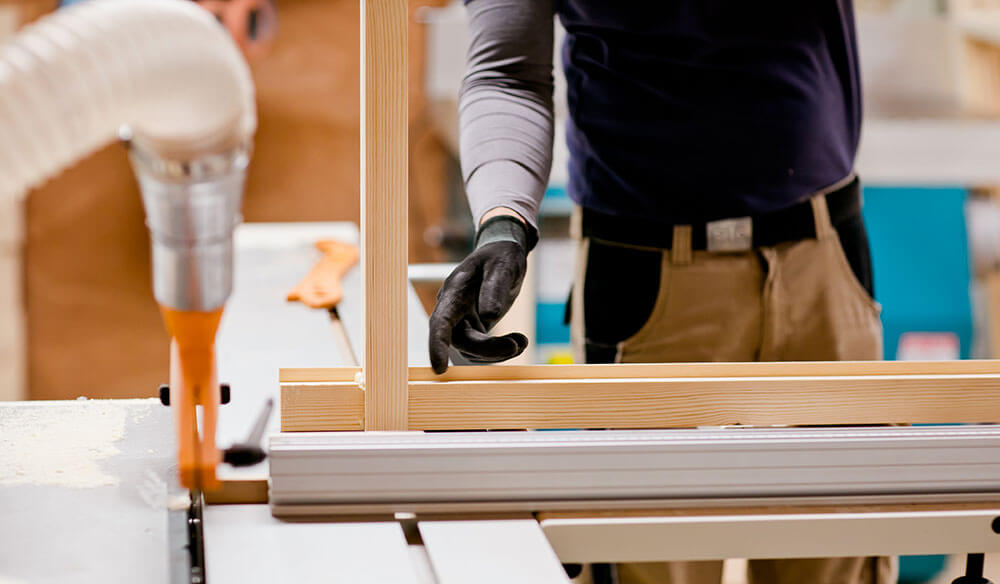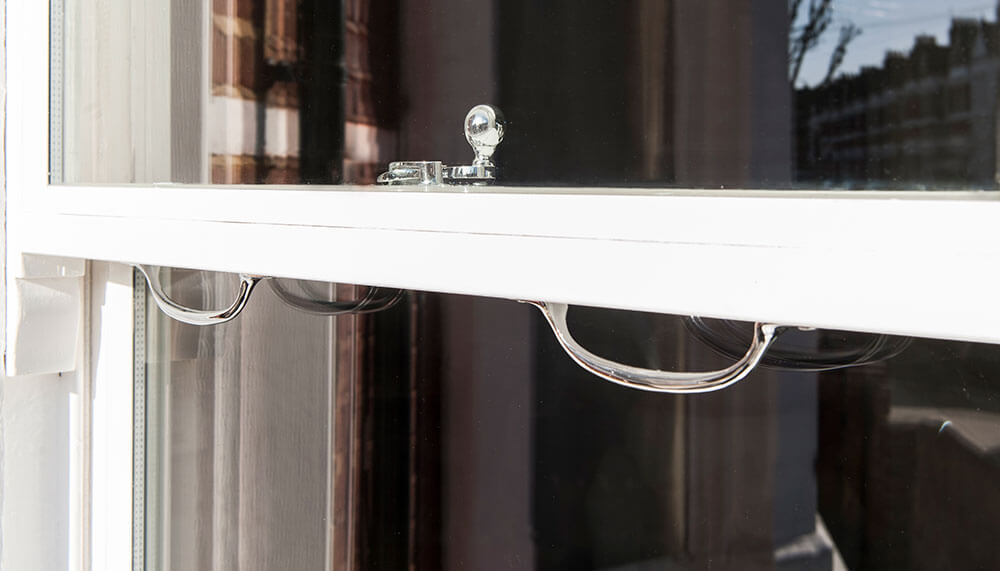 Why choose sash windows
for your Sherborne property
There are many window types on the market, so it can be difficult to decide which is the best option for your property. Sash windows offer several benefits that other window types cannot match. Our frames are made from high-quality timber and will last for years, even in harsh weather conditions. In addition, our windows provide excellent insulation and will help keep your home warm in winter and cool in summer.
Many parents choose to install traditional windows in their home, but these windows can be dangerous for small children. If your child manages to open the window, they could fall out or get stuck. Our sash windows are perfect for homes with small children. With our locking technology, you can rest assured that your child is safe when playing near the window. Plus, our sash windows can be opened to allow fresh air to circulate into your home without letting in rainwater.
Wooden sash window repairs in Sherborne
Damaged wooden sash windows can be an eyesore and repairing them can be a complicated and expensive process. Our team of expert joiners provide a dedicated sash window repair service that is tailored to your specific needs. We will identify the issue and implement the most effective solution, preserving the appearance of your wooden sash windows and ensuring that the process is as hassle free as possible.
Our team has extensive hands-on experience with repairs of all types and sizes, including:
Draught sealing
Improving insulation
Repairs to damaged or rotting timber and sills
Rebalancing and adjusting sashes within their frames
Installing new, modern cords
Installing new retaining beads and draught excluders
Installing new locks and ironmongery
Sash window glass repairs
Bespoke replacement sash windows in Sherborne
Many homeowners are unaware that their original sash windows can be repaired and restored, rather than replaced. By not repairing your original sash windows, you could be looking at a whole host of problems in the future, including water damage, draughts, and even a loss of heat. Bespoke replacement sash windows in Sherborne provide an affordable alternative to full window replacement and can be tailored to match the exact specifications of your existing windows. Our team of experts take care of everything from manufacturing to installation, so you can relax knowing your home is in safe hands.
Customers who opt for replacement sash windows are often experiencing issues such as:
Excessive rotting timber
Warped, misshapen, or ill-fitting window sashes
Significant draughts and cold spots in the room
Broken glass
Damage to sash cords
Damage to the window frame
Sash window glass upgrades in Sherborne
You can't seem to find peace and quiet in your own home because of the noise outside. It can be really frustrating when you can't get away from the noise, whether it's from traffic or your neighbours. Sash window glass upgrades can help to reduce noise levels, making it easier for you to relax at home. Our acoustic and safety glass panes are designed to minimise external sounds and improve the durability of your windows.
Why choose us for your sash windows in Sherborne?
Our team has over 100 years' of experience in joinery, and we're confident that our extensive expertise will be able to help you.
Every timber sash window is custom made to your exact measurements, adding a high quality and bespoke touch to any Sherborne property.
We're a local business with a passionate team who cares about our customers' satisfaction. Our work gets extensive word of mouth recommendations, which demonstrates that when it comes to results, we exceed your expectations!
We're proud to be known for the quality of our craftsmanship. Our expert joiners use traditional methods with modern machinery, producing sash windows that will last you years!
Contact us about your sash windows in Sherborne
Sherborne is home to some of the best sash windows in town! If you are looking for expert service, then contact our team who have been trained on all your requirements. We'll be happy to help with whatever needs may arise.
Call 01425 628 281 or email info@newforestjoinery.co.uk to arrange a free, no-obligation quotation.