Sash window glass
upgrades in Hampshire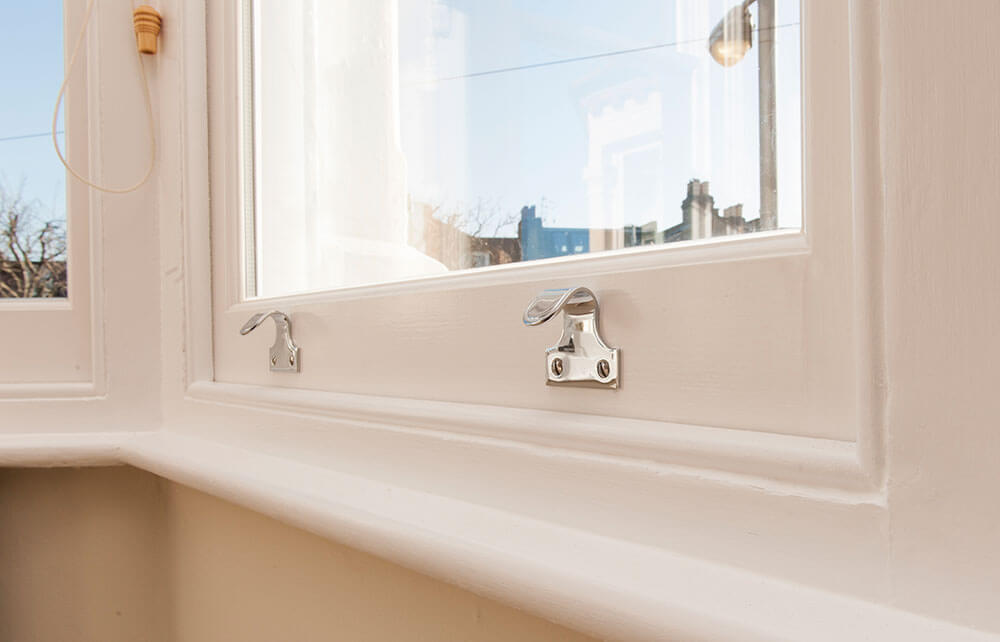 While our new and replacement sash windows are designed and manufactured with double-glazing as standard, many existing sash windows don't benefit from this luxury. This means that many customers in Hampshire are interested in ways to upgrade the glass within their window sashes so that they can improve the thermal efficiency of their property and access the benefits of modern glazing.
We specialise in sash window glass replacement, allowing our customers to enhance their properties with windows that meet their requirements and won't compromise the classic aesthetic that sash windows are known for.
Acoustic glass for
sash windows
Acoustic glass is the ideal option for customers who want to reduce the impact of external noise within their property. Every millimetre of acoustic glass used within a sash window can reduce noise by one decibel (dB), significantly improving the quality of life for occupants within the property. After all, it only takes a 10dB reduction for the human ear to perceive a sound as being half its original volume.
As well as noise reduction, customers can also choose to improve the thermal performance of their windows by opting for double glazed acoustic glass. The space between the two thick panes of glass will be filled with argon gas and a warm edge spacer.
However, the increased thickness that acoustic glass requires means that it is only an option for customers who are choosing to replace their sash windows entirely. Existing window frames cannot be retrofitted to accommodate the new window sashes. Instead, our team will design and manufacture suitable replacements.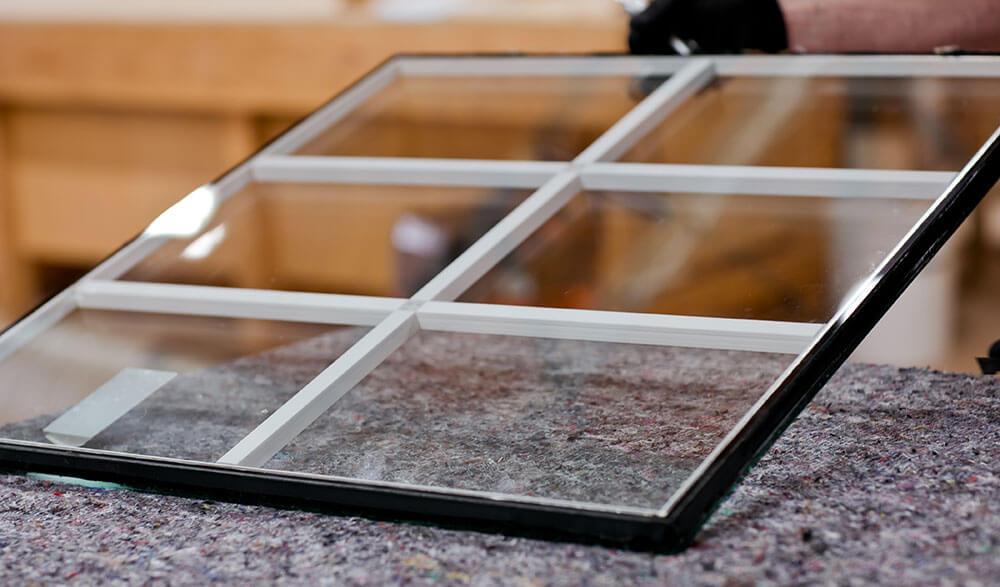 Safety glass
for sash windows
Customers who are concerned about the security and durability of their sash windows can choose to replace the glass within their sashes with safety glass. This is available in two key forms:
1.
Laminated glass
This option won't shatter if broken as the glass is held together with interlayers. This makes it a popular choice for public buildings and commercial properties as it is safer in the unlikely event that one of your sash windows is broken.
2.
Toughened glass
This option is heat-treated to enhance its strength and ensure that it is less likely to break. Just like laminated glass, toughened glass won't shatter – it breaks into chunks instead so that it is less dangerous.
Sash window expertise in Hampshire
Our professional team of joiners is knowledgeable and highly experienced, ensuring that we can meet all your sash window needs. We offer quality installation, repair, and replacement services for customers throughout Hampshire that make sure your sash windows are looked after throughout their lifespans.