Sash windows
in Eastleigh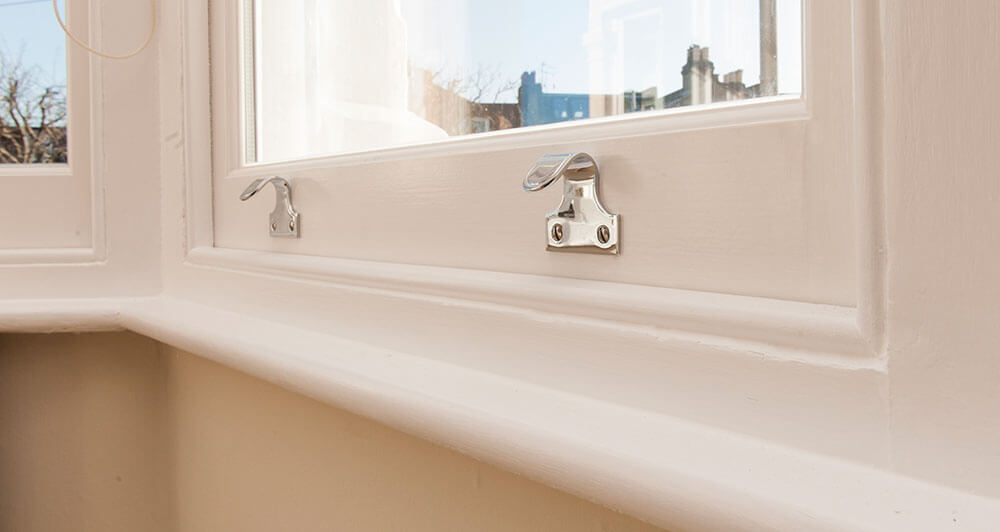 Traditional sash windows can be difficult to find, and even more difficult to get installed properly. If you're like most people, you probably don't have the time or inclination to learn about sash window construction and installation. Even if you did, it's likely that you wouldn't want to take on the challenge of installing them yourself. Working with New Forest Joinery provides the peace of mind that every element of your wooden sash windows will be made bespoke and for a purpose by an experienced sash window company. We have more than 100 years' combined joinery experience, so we know how to achieve brilliant results that are tailored to your property.
Call 01425 628 281 or email info@newforestjoinery.co.uk to talk to an expert today!
Made-to-measure timber
sash windows in Eastleigh
Traditional timber sash windows are a popular choice for many homeowners, but they can be quite expensive and don't always offer the best security or thermal performance. It's not always easy to find affordable, high-quality, made-to-measure timber sash windows. Plus, if you're not sure what style of window you want, it can be difficult to know where to start. Our team offers a bespoke service that will tailor your new sash windows in Eastleigh to perfectly match your requirements – ensuring that they look great and perform even better. We have a wide range of styles available, so you're sure to find something that suits your home.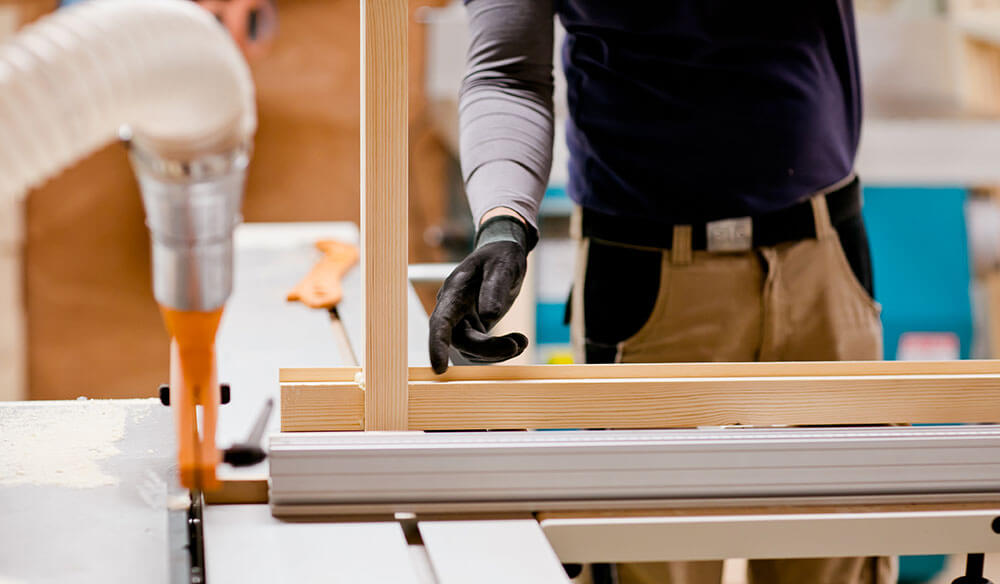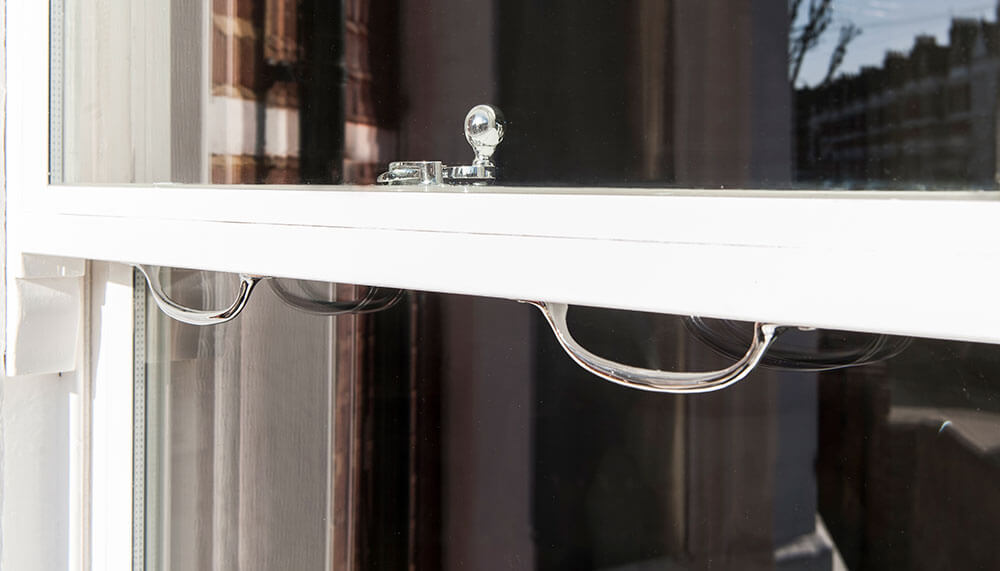 Why choose sash windows
for your Eastleigh property
Windows are a necessary part of any property, but they can be expensive and time-consuming to install. Not only are sash windows stylish and practical, but they can also be affordable and easy to install. Our team of experts will take care of everything for you. We have a wide range of sash window styles to choose from, so you're sure to find the perfect fit for your home. Plus, our installation process is simple, as bespoke windows seamlessly fit in place within your property. You'll be enjoying your new sash windows in no time!
Wooden sash window repairs in Eastleigh
If you're dealing with damaged or poorly functioning wooden sash windows, then you know that it can be a real problem. Not only do they cause draughts and insulation issues, but they can also be an eyesore. Our dedicated team of expert joiners provide a high-quality repair service that is tailored to your specific needs. We will identify the issue and implement the most effective solution, preserving the appearance of your wooden sash windows and ensuring that the process is as hassle free as possible.
Our team has extensive hands-on experience with repairs of all types and sizes, including:
Draught sealing
Improving insulation
Repairs to damaged or rotting timber and sills
Rebalancing and adjusting sashes within their frames
Installing new, modern cords
Installing new retaining beads and draught excluders
Installing new locks and ironmongery
Sash window glass repairs
Bespoke replacement sash windows in Eastleigh
It's not always easy to tell if your sash windows are damaged – sometimes the problems can be quite subtle. And even if you do spot damage, it's not always clear how much it will cost to repair them. Bespoke replacement sash windows from our team in Eastleigh provide a long-lasting solution that will improve the look and feel of your property – all while making the most efficient use of natural light and space. Plus, because our replacement windows are made to measure, they will perfectly replicate the appearance of your existing sash windows.
Customers who opt for replacement sash windows are often experiencing issues such as:
Excessive rotting timber
Warped, misshapen, or ill-fitting window sashes
Significant draughts and cold spots in the room
Broken glass
Damage to sash cords
Damage to the window frame
Sash window glass upgrades in Eastleigh
You can't seem to find the time to get your sash window glass upgraded in Eastleigh. It's understandable that you're busy and don't have time to upgrade your window glass, but it's important for both your comfort and safety. Sash window glass upgrades can be completed quickly and easily by our team of experts. We understand how important it is for you to feel safe and comfortable in your own home, which is why we offer a range of acoustic and safety glass options.
Why choose us for your sash windows in Eastleigh?
Our team has more than 100 years of combined joinery experience, ensuring that all our customers are satisfied with the extensive expertise we provide.
The timber sash window is the perfect addition to any home or business in need of an eye-catching element. With many different customisation options, you can be sure that no two are alike!
Our customers are the reason for our success. They tell their friends and family about us, which results in an extensive word of mouth network that demonstrates how much people love working with this company!
If you want to ensure that your windows are built with quality, then look no further than our expert joiners. We use traditional methods and modern machinery in order produce sash windows which will last for years!
Contact us about your sash windows in Eastleigh
Want to know more about our sash windows service throughout Eastleigh? Don't hesitate, get in touch with us! Our experienced team is here for you and ready answer all your questions.
Call 01425 628 281 or email info@newforestjoinery.co.uk to arrange a free, no-obligation quotation.