Sash window replacements
in Hampshire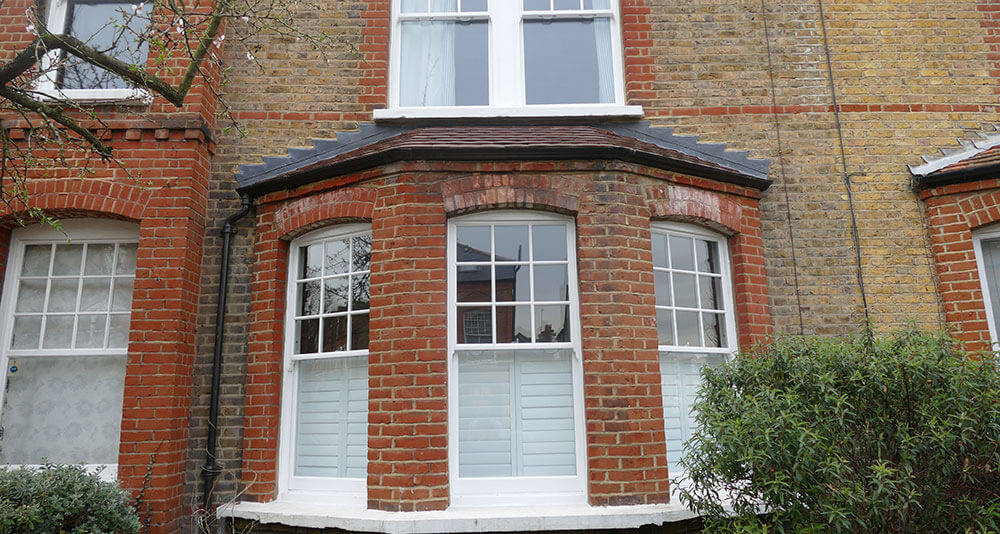 We specialise in the manufacture and installation of bespoke sash window replacements in Hampshire. Whether your property just requires new window sashes or your wooden frames need replacing entirely, our expert team of joiners have the knowledge and experience that is required to produce an outstanding result. We have more than 100 years' combined joinery expertise and will ensure that your replacement sash windows are fully tailored to your requirements so that they suit your property perfectly.
Need replacement sash windows in Hampshire?
Despite their resilience, sash windows can deteriorate over time and, depending on the extent of the damage, it may no longer be practical to invest in repairs . Bespoke replacement sash windows can become a cost effective alternative, providing peace of mind that they will remain durable for years to come. For properties that have preserved their original sash windows, our bespoke, made-to-measure offering ensures that you can replicate your property's existing appearance.
Customers who opt for replacement sash windows are often experiencing issues such as:
Excessive rotting timber
Warped, misshapen, or ill-fitting window sashes
Significant draughts and cold spots in the room
Broken glass
Damage to sash cords
Damage to the window frame
What makes New Forest Joinery the right choice for sash window replacements in Hampshire?
We've accrued more than 100 years' combined joinery experience within our team, giving us the expertise needed to ensure that your replacement sash windows are the perfect fit for your property.
Each of our wooden sash windows are made-to-measure for your property, ensuring that your replacement window sashes fit perfectly and preserve the appearance of your home or business.
Our reputation for quality craftmanship has ensured that our customers regularly recommend our work to others. We are the reliable, professional choice for window sash replacement in Hampshire.
Our approach combines traditional joinery methods with modern machinery, producing windows that will add character to your property and are built to last. The quality of our work makes installation simple and straightforward.
Hampshire-based sash window experts
As a team of highly skilled joiners, we have the knowledge and experience to meet all your sash window needs. From installation through to repairs and replacements, we'll ensure that your bespoke sash windows are in professional hands at all times.