Wooden French doors
in Hampshire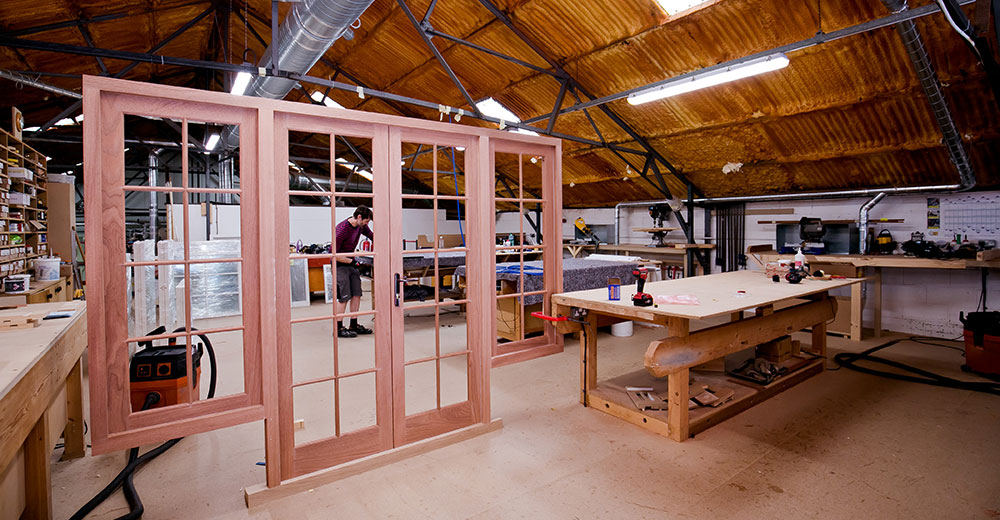 Our bespoke wooden French doors feature within a number of Hampshire properties. This eye-catching style helps to enhance the character of your home, inviting light in and creating a spacious, modern atmosphere. Our joinery team are door experts with more than 100 years' combined experience designing, manufacturing, and installing wooden French doors for internal and external use. No matter your preferred style or requirements, we have the skills and knowledge to create your perfect wooden French doors and tailor them to your property.
The ideal addition to your Hampshire home
The benefits of French doors are clear. As well as their beautiful, classic appearance, they allow natural into a property and provide easy access to outdoor spaces. This ensures that owners can make the most out of their home or business, maximizing the appeal of any available space by creating a bright and spacious atmosphere. Our wooden French doors are also double glazed as standard so that our customers benefit from the thermal performance of modern glazing, as well as the traditional aesthetic of this style. If you're planning to install French doors within your property, our joinery team will design and manufacture them from scratch to ensure that they're the perfect fit.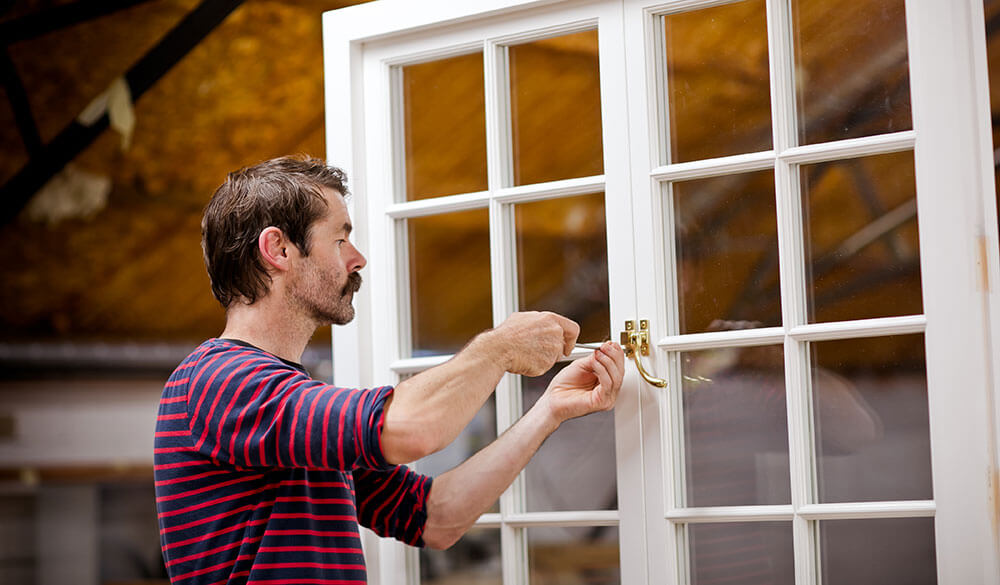 What makes New Forest Joinery the right choice for wooden French doors in Hampshire?
Extensive hands-on expertise. Our team has more than 100 years' combined joinery experience, ensuring that we're well equipped to produce the perfect wooden French doors for your property, no matter your requirements.
Made-to-measure. Your wooden French doors will be carefully tailored to your property and requirements to ensure the best possible result. There's no need to compromise by selecting an off-the-shelf alternative.
Exceptional results. We receive regular word-of-mouth recommendations through our previous customers, demonstrating our reputation as highly skilled, reliable joiners.
Quality craftmanship. We pair traditional methods with modern machinery, producing exceptional wooden doors that are built to last. We're committed to quality throughout every stage of the process.
Experienced wooden door experts
Our team is ready to meet all your wooden door requirements. As professionals, we will ensure that your bespoke door is designed, manufactured, and installed to the highest standard. By offering a diverse range of wooden door styles, we can provide the ideal solution for different needs.