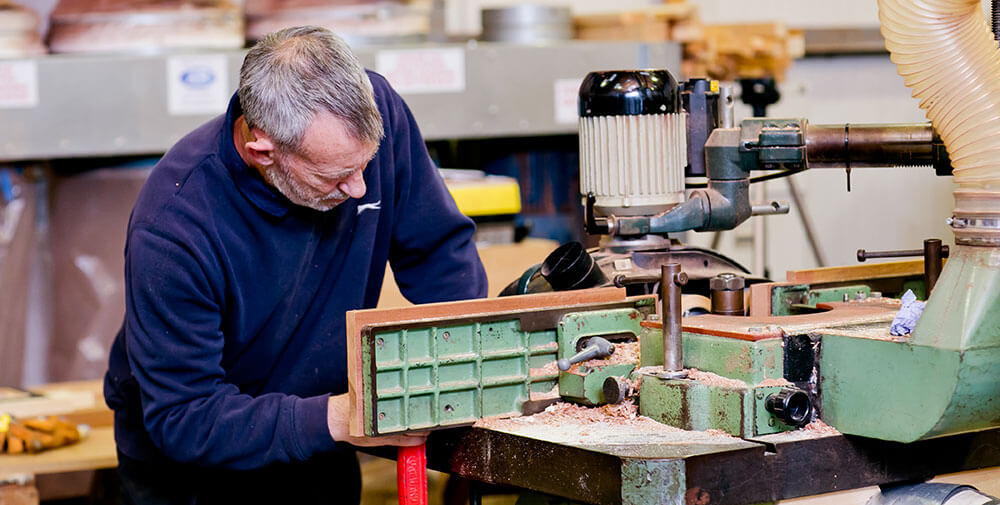 We design and manufacture all our bespoke windows, doors, and joinery within our UK workshop. Our approach combines traditional British joinery techniques with cutting-edge equipment, ensuring that every piece of joinery that leaves our workshop is meticulously crafted and built to last.
Working side-by-side
Joinery is a team effort. Your bespoke window or door will have benefitted from our entire team's expertise and attention to detail by the time it has been installed within your property. Working side-by-side within our UK workshop allows each of our team members to see how they're contributing to your project and provides countless opportunities to continue developing their skillsets. As a result, our joiners understand that, by working hard and maintaining the highest possible standard, everything will be perfect for the next step in the process.
Supporting local talent
By ensuring that all our work is completed within our UK workshop, we're able to control each stage of the process and make sure that we're producing the best timber products and joinery for our Hampshire customers. It also allows us to cultivate and support homegrown talent and craftmanship so that we can continue to preserve the traditional skills that are vital for maintaining the UK's architectural character and heritage.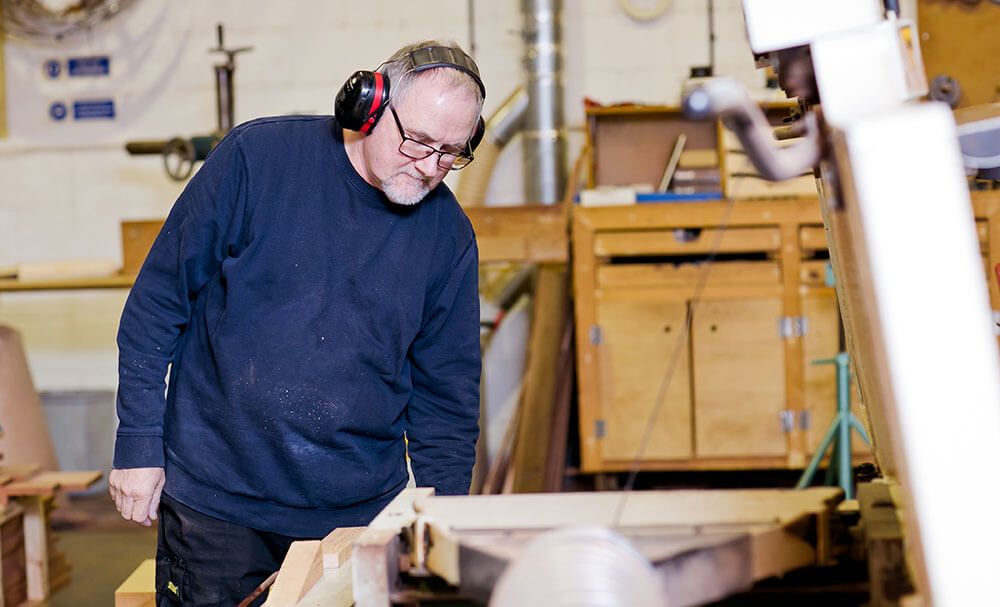 See us in action
Customers are always welcome to visit our workshop and see us at work. Our joiners are passionate about their craft and are always happy to share their enthusiasm and knowledge with interested visitors. Being able to see the process from start to finish helps to generate a new appreciation for the work involved in producing high-quality joinery, particularly when the finished result is intended for your own property. Please call 01425 628 281 or email info@newforestjoinery.co.uk to arrange a suitable time to visit.