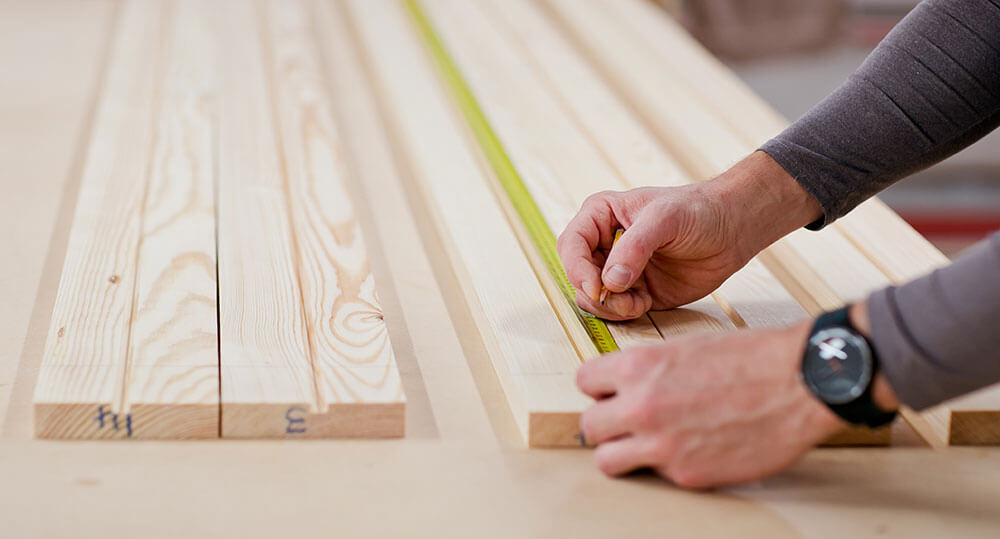 We are a passionate local business, producing bespoke windows, doors, and joinery for customers throughout Hampshire. We've built a reputation for high-quality joinery and receive regular word-of-mouth recommendations from our previous customers, demonstrating our excellent track record for exceeding expectations.
Expert craftmanship
All our work is made bespoke and for a purpose. We love working with wood and take great satisfaction in the smallest details. After all, this precision and attention to detail are the key to truly great, lasting joinery. The versatility of wood combined with the expertise within our team has also allowed us to specialise in bespoke joinery. These one-of-a-kind projects pose a unique challenge, allowing us to put our skills to good use and further enhance our expertise. We can make anything you can visualise in wood into a reality.
Close-knit team
Our team is highly experienced – we have more than 100 years' combined joinery experience. However, what really sets us apart is our trust in one another and ability to work towards the same goals. Joinery is an iterative process; we each play a role that contributes to the success of the overall project. By working hard individually, we make the next person's job easier and, as a result, ensure that the joinery we produce is always of the highest possible quality. There's nothing more rewarding than a job well done.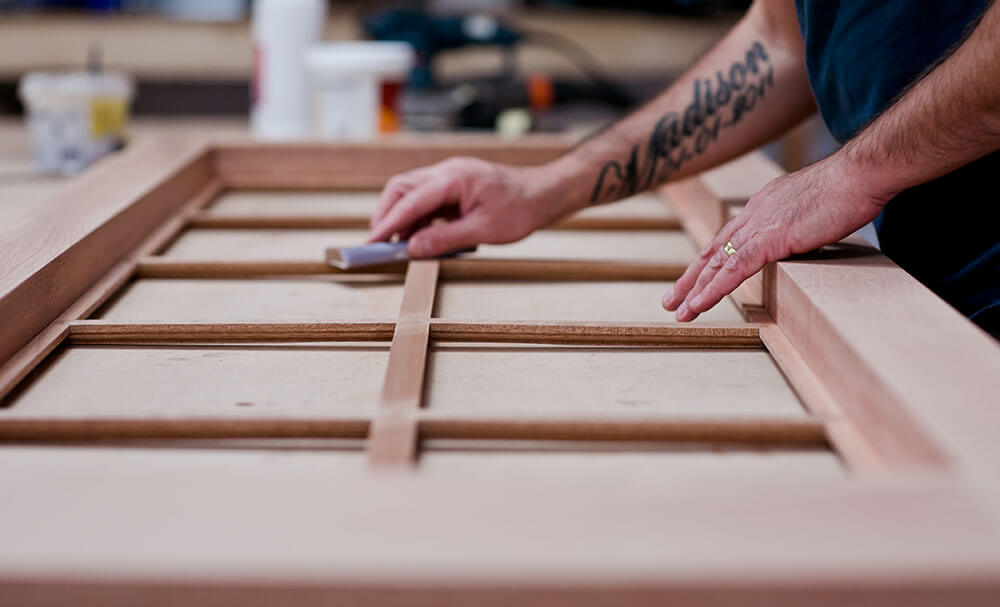 Made in Britain
Working with us means supporting British craftmanship and the UK economy. Our approach combines traditional British joinery methods with modern machinery to produce outstanding timber products. This makes us the ideal choice for customers who wish to take advantage of homegrown talent and ensure that these skills are maintained for generations to come. This is particularly important for historic properties, where these traditional methods are essential for preserving character and producing authentic restorations.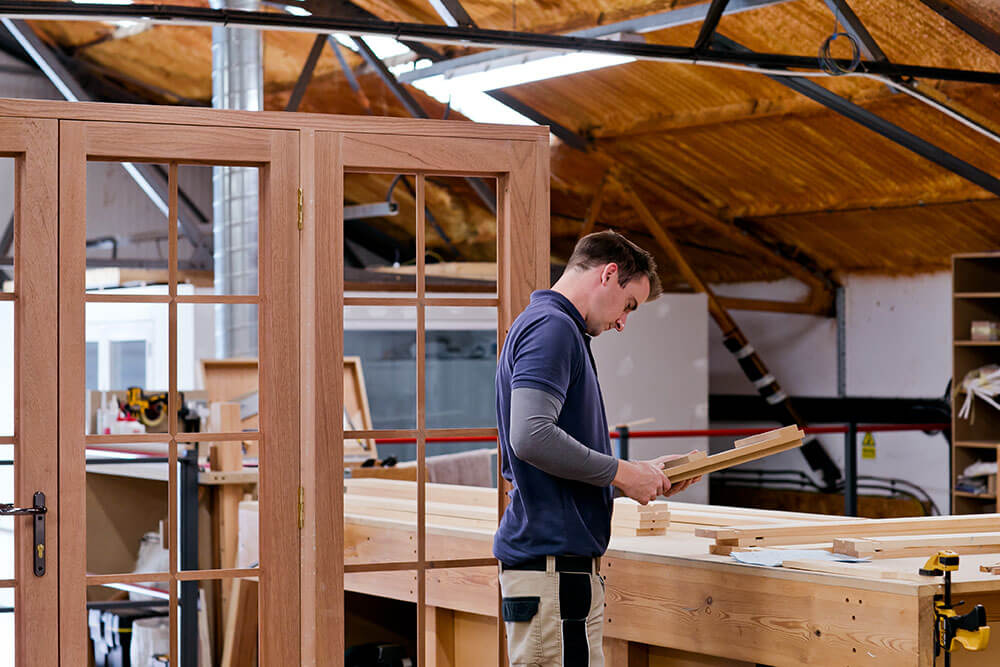 Experienced building contractors
Alongside our joinery expertise, we also have extensive experience in the construction industry. Our building services allow customers to tailor their Hampshire properties to their requirements, covering everything from refurbishments through to new additions such as extensions and loft conversions. We can even help with new build properties. No matter the size of the project you have in mind, our management and organisational skills ensure that it will be delivered reliably and in a manner that minimises inconvenience.
Learn more about
New Forest Joinery