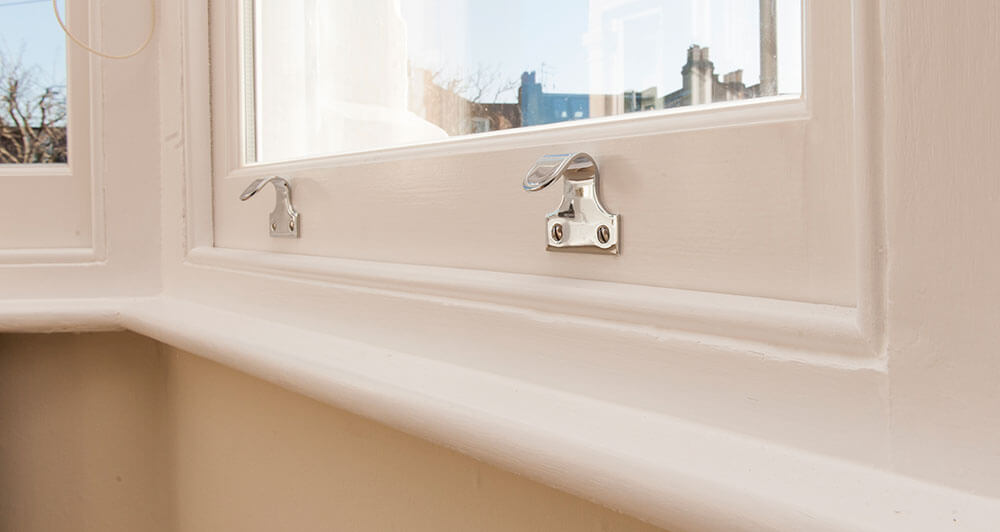 Traditional timber sash windows are a beautiful addition to any home, but they can be difficult and expensive to maintain. If you're not careful, old or poorly maintained wooden sash windows can quickly become a liability that costs you time and money. New Forest Joinery offers a modern alternative that is made to measure for your property. Our team of expert joiners have more than 100 years' combined experience, so you can be sure that your new sash windows in Swanage will be beautifully crafted and will fit perfectly.
Call 01425 628 281 or email info@newforestjoinery.co.uk to talk to an expert today!
Made-to-measure timber
sash windows in Swanage
It can be hard to find good quality timber sash windows that fit your budget and taste. Not only do you have to worry about finding a reputable supplier, you also need to consider whether the product will be up to scratch. Often, you must compromise on either price or quality – but not with our made-to-measure timber sash windows in Swanage. Our team of experts take the time to understand your needs and preferences, so we can build you a set of high-quality timber sash windows that are made just for you. We use traditional methods and materials combined with modern manufacturing processes, so you can be sure your new windows will last for years to come without costing the earth.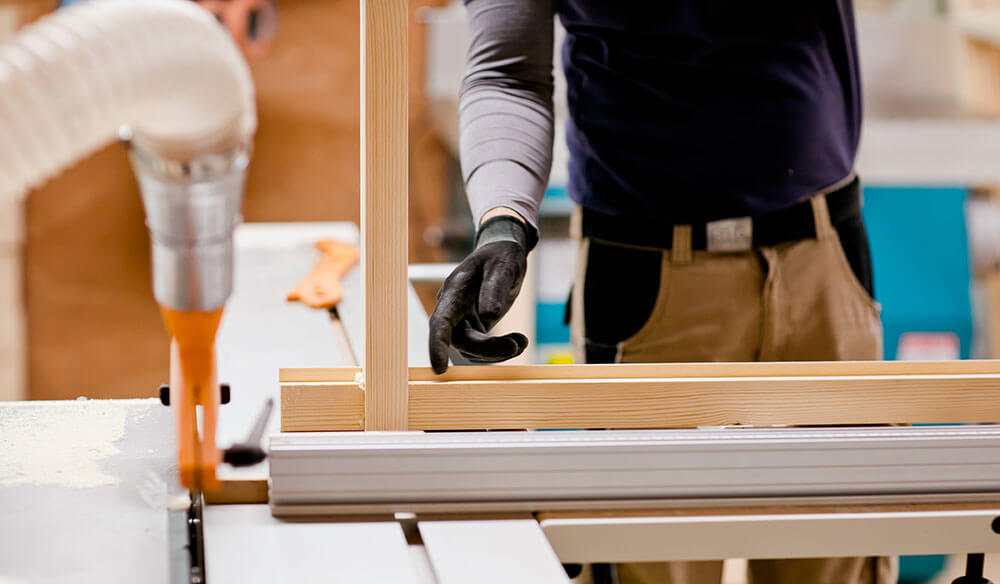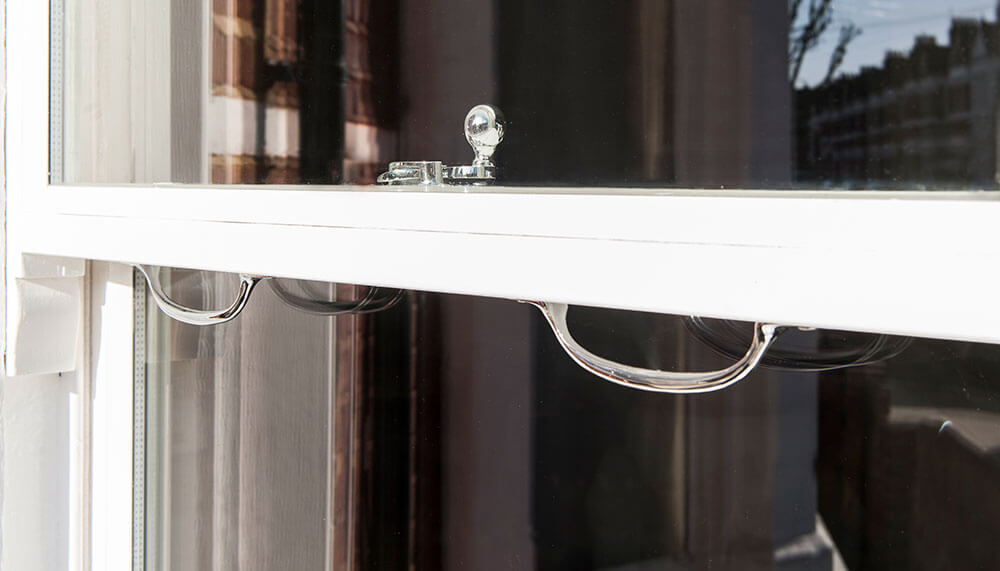 Why choose sash windows
for your Swanage property
Sash windows are a popular choice for many homeowners because they offer a classic look that will never go out of style. They also provide many practical benefits, such as improved insulation and noise reduction. Our sash windows are made with the highest quality materials and craftsmanship, so you can be sure they will last for years to come. We also offer a wide range of customisation options, so you can choose the perfect style for your home.
Many homeowners choose traditional windows that can be easily opened and closed, but these windows can also be dangerous for small children. Our sash windows are a great solution because they are both safe and beautiful. With our locking technology, you can rest assured knowing that your children are safe when you are enjoying the fresh air blowing through your home.
Wooden sash window repairs in Swanage
If you're experiencing problems with your wooden sash windows in Swanage, it can be difficult to know who to turn to for help. Many people assume that the only option is to replace the entire window, but our expert joiners provide a dedicated sash window repair service that will solve your problem quickly and effectively, preserving the appearance of your windows and minimising repair costs. We understand that you want minimal disruption during the repair process, so we'll work quickly and efficiently to get your windows back to their best.
Our team has extensive hands-on experience with repairs of all types and sizes, including:
Draught sealing
Improving insulation
Repairs to damaged or rotting timber and sills
Rebalancing and adjusting sashes within their frames
Installing new, modern cords
Installing new retaining beads and draught excluders
Installing new locks and ironmongery
Sash window glass repairs
Bespoke replacement sash windows in Swanage
If your property has original sash windows, it's important to consider having a bespoke replacement window made. This will ensure that your windows remain in excellent condition for years to come and will help preserve the character of your property, whilst also providing the performance of modern windows. Bespoke replacement sash windows from our team of experts provide an affordable and long-lasting solution for properties with damaged or deteriorated windows. Our replacement windows are made to measure and are available in a range of styles and finishes, so you can find the perfect fit for your home.
Customers who opt for replacement sash windows are often experiencing issues such as:
Excessive rotting timber
Warped, misshapen, or ill-fitting window sashes
Significant draughts and cold spots in the room
Broken glass
Damage to sash cords
Damage to the window frame
Sash window glass upgrades in Swanage
You can't seem to get away from the noise outside, and it's preventing you from enjoying your home. It's tough enough trying to relax in your own home without being constantly disturbed by external noise. Not only is it frustrating, but it can also be really damaging to your mental health. Sash window glass upgrades can help to improve the sound insulation of your windows, making it much easier for you to relax in peace. With our range of acoustic and safety glass panels available, you can find the perfect solution for your needs.
Why choose us for your sash windows in Swanage?
As a company that has more than 100 years' combined joinery experience, we ensure all our customers are given access to the extensive expertise within this industry.
Every timber sash window is custom made for your property, providing a high quality and bespoke addition to any Swanage home or business.
We're a local business that cares about our customers and we know you'll be satisfied with the results. Our work has extensive word of mouth recommendations, which means people are happy working alongside us!
The windows we build are more than just a beautiful feature – they're built to last with quality sashes. Our expert joiners use state-of the art machinery alongside traditional methods for unmatched results.
Contact us about your sash windows in Swanage
When you're looking for sash windows in Swanage, there is no better choice than our team. We want to help and can answer any questions or concerns about sash windows in the local area.
Call 01425 628 281 or email info@newforestjoinery.co.uk to arrange a free, no-obligation quotation.