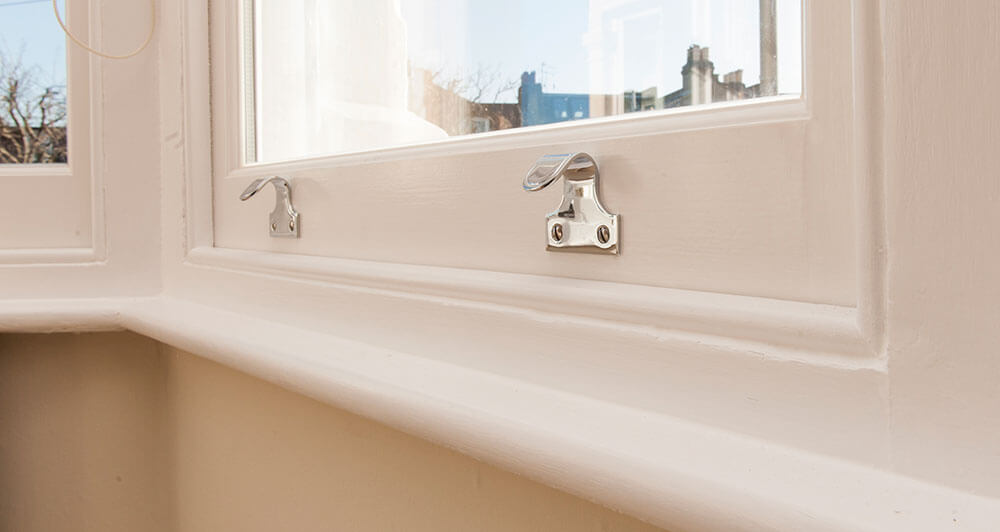 Traditional sash windows are a beautiful addition to any property, but they can be difficult and expensive to maintain. Older sash windows often require a lot of maintenance to keep them looking their best. This can include painting, repairing, and replacing the glass, and dealing with draughts and leaks. New Forest Joinery offers a modern alternative to traditional sash windows. Our made-to-measure wooden sash windows are designed to be highly durable, with no need for regular repairs. We also offer a range of finishes and styles that will perfectly complement your property.
Call 01425 628 281 or email info@newforestjoinery.co.uk to talk to an expert today!
Made-to-measure timber
sash windows in Andover
Many homeowners are hesitant to invest in sash windows because they believe that they will be too expensive. It's true that traditional timber sash windows can be quite costly, but our made-to-measure designs provide excellent value for money. Not only are our sash windows incredibly stylish and timeless, but they also offer excellent security and thermal performance – meaning that you'll save on your energy bills. Arrange a consultation with a member of our team to learn more about our approach.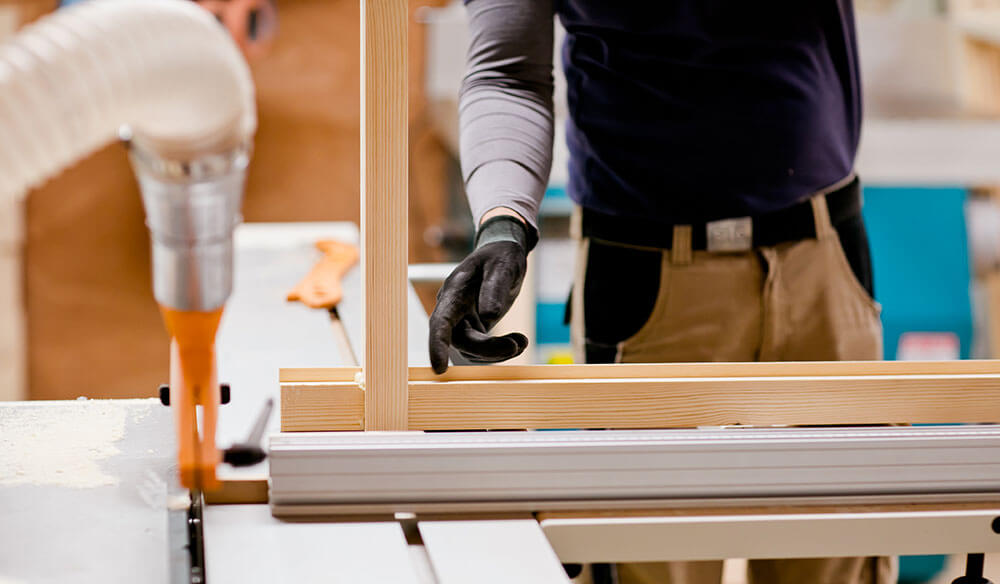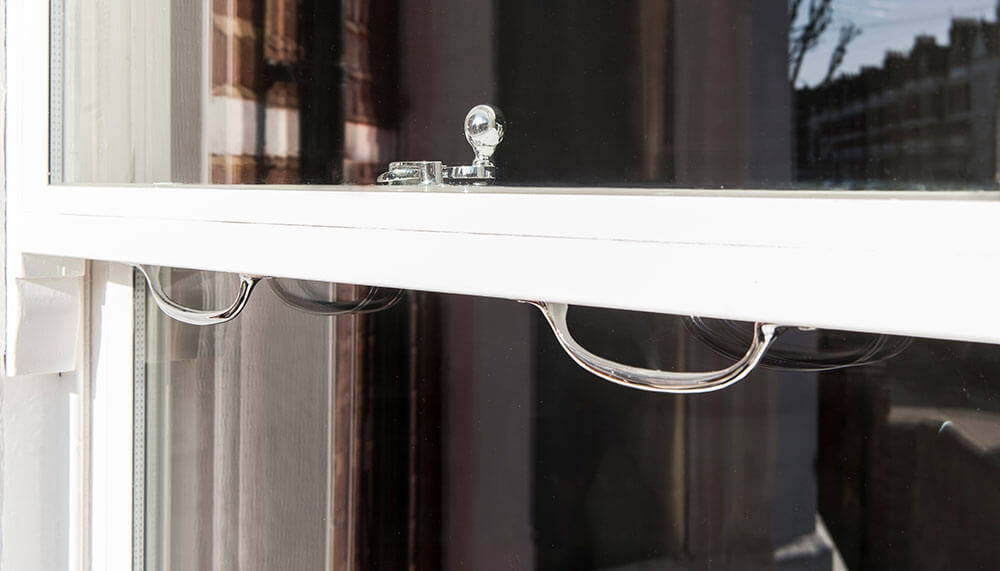 Why choose sash windows
for your Andover property
Your home is one of your biggest investments and you want to make sure that you choose the right windows for it. Windows are a big investment, and it can be hard to know which type of window is right for your property.
Sash windows are a great choice for any property as they are stylish and practical. Our sash windows are made with the latest technology to make them safe for homes with small children. You have the option of locking your windows at the highest or lowest points to prevent accidents when your little ones are around.
Wooden sash window repairs in Andover
It's not just about how your windows look, but also how well they function. If you're having problems with draughts, rattling, or sticking, it's likely that you need our sash window repairs service. We understand that many people are reluctant to call in professionals for repair work, especially if they are unsure of the cost. However, our team of expert joiners will work quickly and efficiently to identify the issue and implement the most effective solution.
Our team has extensive hands-on experience with repairs of all types and sizes, including:
Draught sealing
Improving insulation
Repairs to damaged or rotting timber and sills
Rebalancing and adjusting sashes within their frames
Installing new, modern cords
Installing new retaining beads and draught excluders
Installing new locks and ironmongery
Sash window glass repairs
Bespoke replacement sash windows in Andover
Damaged or deteriorated sash windows can be a real eyesore and can also lead to decreased energy efficiency and security. Replacing your sash windows may seem like a daunting task, but it is an important investment that can add value to your home and improve its appearance. Bespoke replacement sash windows from our experienced team provide the perfect solution for properties in Andover. We understand the importance of matching the existing style of your property, so all our replacement windows are made-to-measure to ensure a perfect fit.
Customers who opt for replacement sash windows are often experiencing issues such as:
Excessive rotting timber
Warped, misshapen, or ill-fitting window sashes
Significant draughts and cold spots in the room
Broken glass
Damage to sash cords
Damage to the window frame
Sash window glass upgrades in Andover
You can't seem to find peace and quiet in your home, no matter how hard you try. It's frustrating when you can't get away from the noise of the city or neighbourhood. It feels like there's no escape. Sash window glass upgrades can help reduce noise levels and improve the sound insulation of your windows. With acoustic or safety glass, you can finally relax in peace at home.
Why choose us for your sash windows in Andover?
With more than 100 years of combined joinery experience, our team are experts in all things related to wooden sash window construction. We take pride in providing customers with expertise and personalised service that they can rely on for their entire project's needs!
The timber sash window is a beautiful, durable addition to any home or business. The high quality of these products ensures that they will last for years with proper care in Andover!
We're a local business with an exceptional track record of providing customers. Our work has drawn extensive word-of mouth recommendations, showing that we deliver top quality results for you!
You can rely on our windows to last a long time. We use traditional methods and modern machinery so you know they'll be built with care, using only top-quality materials.
Contact us about your sash windows in Andover
Let's talk about the sash windows service that we offer throughout Andover, so don't hesitate to get in touch with our team who are fully trained and experienced. Our knowledgeable staff is here help you find out more details on how it works!
Call 01425 628 281 or email info@newforestjoinery.co.uk to arrange a free, no-obligation quotation.