Wooden window glass
upgrades in Hampshire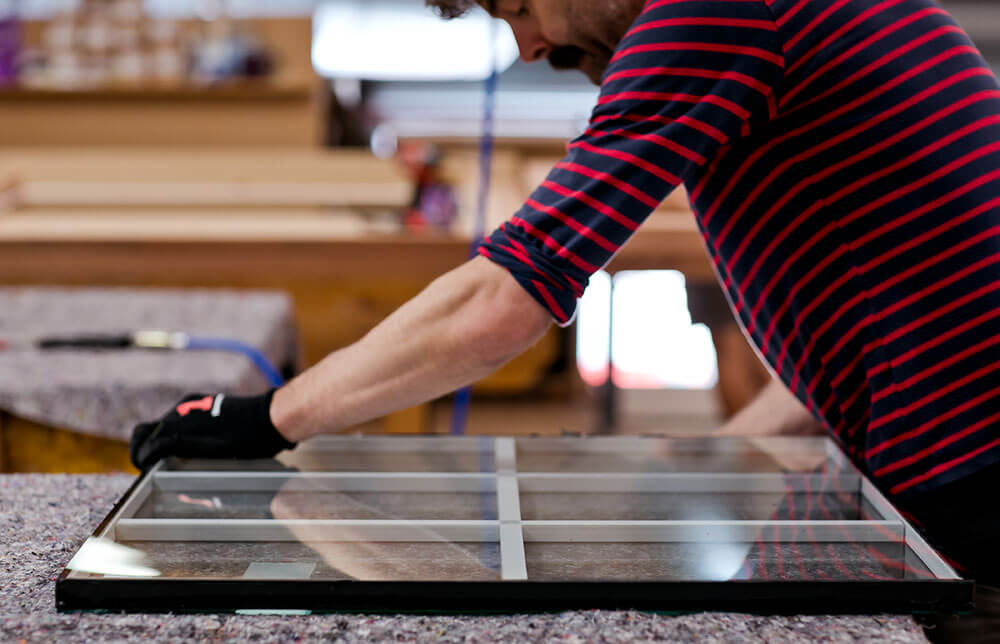 We use double glazing as standard within the new and replacement wooden windows that we design and manufacture. However, we also offer a range of glass upgrade options for customers throughout Hampshire who wish to enhance their properties with modern glazing. This ensures that they can access benefits such as improved thermal efficiency without compromising the appearance of their made-to-measure wooden windows.
Acoustic glass for
wooden windows
Choosing acoustic glass is perfect for customers who live in busy areas and wish to keep external noise out of their Hampshire properties. Noises can be reduced by one decibel (dB) per millimetre of acoustic glass, allowing these replacement window panes to significantly quieten any disturbances. In fact, a 10dB reduction is enough for a sound to be perceived as half its original volume by the human ear.
Customers also have the option of double glazing the acoustic glass used within their wooden window in order to improve their thermal performance. This will be achieved by filling the resulting cavity with argon gas and using a warm edge spacer.
The thickness of acoustic glass means that we can only use it within new or replacement wooden windows. This is because existing window frames will be unable to accommodate the new windows, a bespoke frame must be designed and manufactured instead.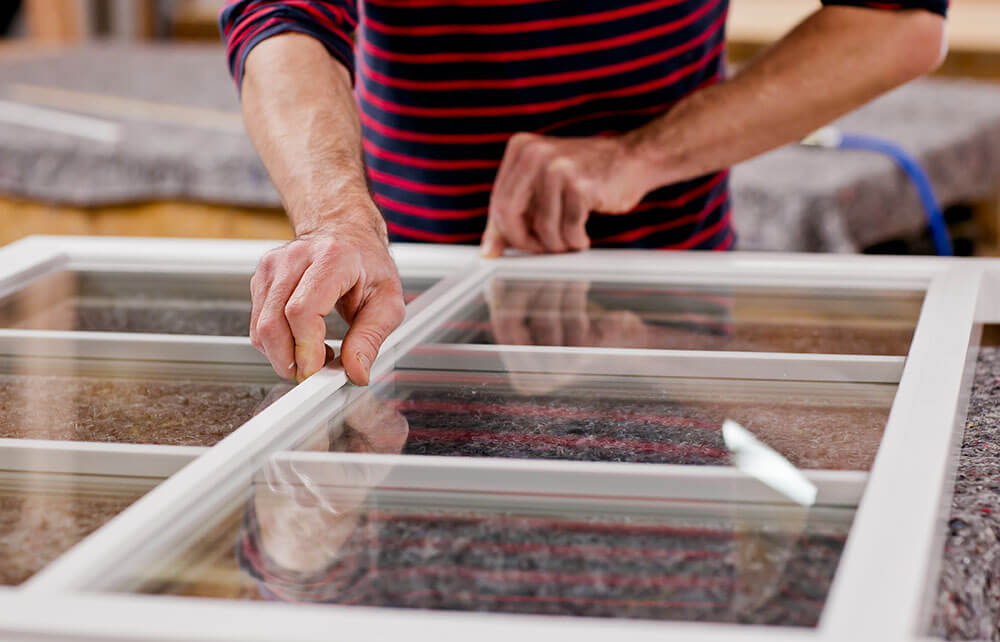 Safety glass
for wooden windows
We can improve the safety and durability of wooden windows by using safety glass. There are two key options for safety-conscious customers to choose between:
1.
Laminated glass
This glass is held together with interlayers so that it won't shatter if it is broken. As a result, it is often used within public buildings and commercial properties as a safety measure.
2.
Toughened glass
This glass undergoes heat treatment so that it is stronger and less likely to break. Rather than shatter, toughened glass forms chunks so that the resulting debris is less dangerous.
Wooden window expertise
in Hampshire
We employ a team of highly experienced professional joiners we that we can always meet your wooden window requirements. By offering installation, repair, and replacement services, we ensure that customers in Hampshire can always access the knowledge and expertise that they need.