Wooden doors in Hampshire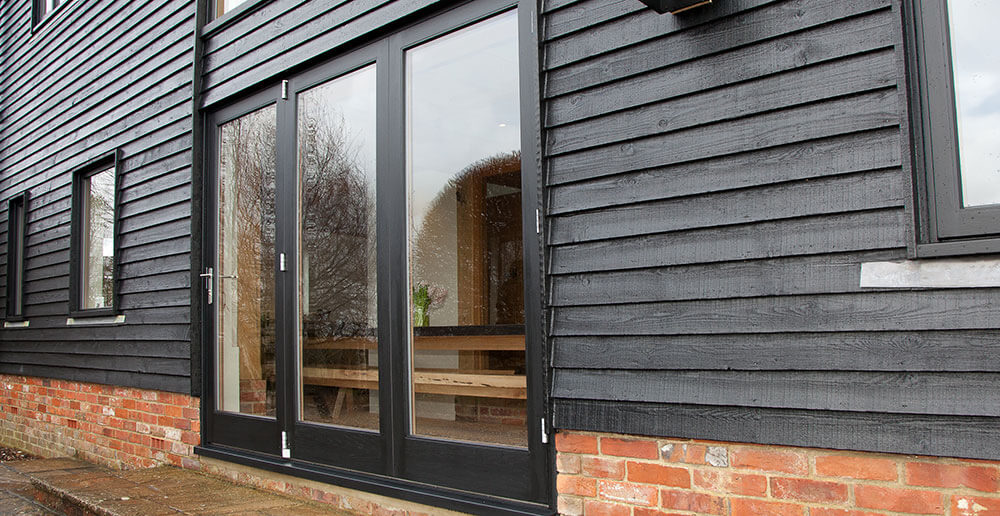 We design, manufacture, and install a wide range of wooden doors for Hampshire-based customers. All our work is bespoke and made-to-measure so that it provides the best possible fit and suits your property perfectly. Rather than settle for an off-the-shelf design, you can choose to benefit from more than 100 years' combined joinery experience within our team. We produce quality wooden doors that are built to last from responsibly sourced timber, enhancing your property for years to come.
What wooden door options do we offer for Hampshire customers?
We offer an extensive range of door styles to suit different properties and requirements. Our team will work closely with you throughout the process, taking the time to fully understand your needs so that they can be met in full. As each of our wooden doors is designed and made-to-measure for a particular property, no two doors are ever the same.
We can also offer further options within these categories, allowing customers to specify whether they require wooden doors for internal or external use, or to choose variations such as wooden back doors. The wide-ranging door joinery expertise within our team ensures that we can successfully complete projects of all types and sizes. Simply contact a member of our team and we'll be able to advise you on the best approach for your needs.
What makes New Forest Joinery the right choice for bespoke wooden doors in Hampshire?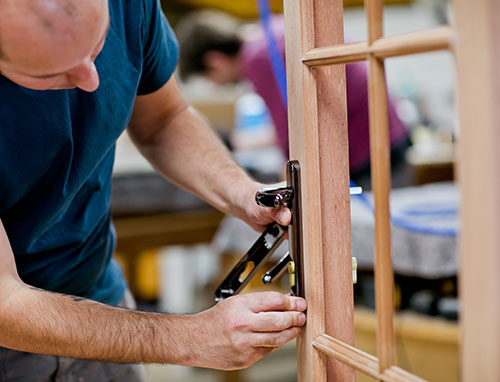 With more than 100 years' combined joinery experience within our team, we have the skills to produce our customers' ideal wooden doors, ensuring that they are built to last and have been manufactured to the highest possible standard.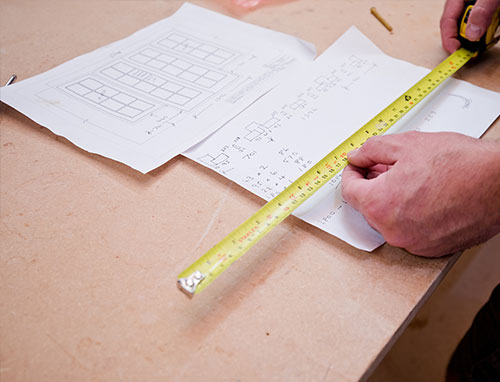 All our wooden doors are bespoke and tailored to your property so that they fit perfectly, add character, and enhance its appearance. By controlling the process from start to finish, we maintain the highest possible workmanship standards at all times.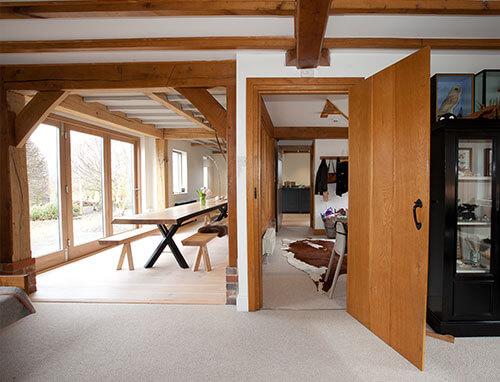 We are a successful local business that benefits from regular word-of-mouth recommendations from our previous customers. We've built a reputation as highly skilled and reliable joinery experts.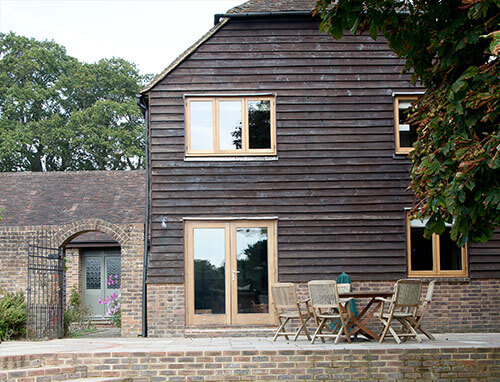 We've combined traditional methods and modern machinery within our approach, producing durable and meticulously crafted wooden doors that help to preserve the character of the UK's historic architecture.