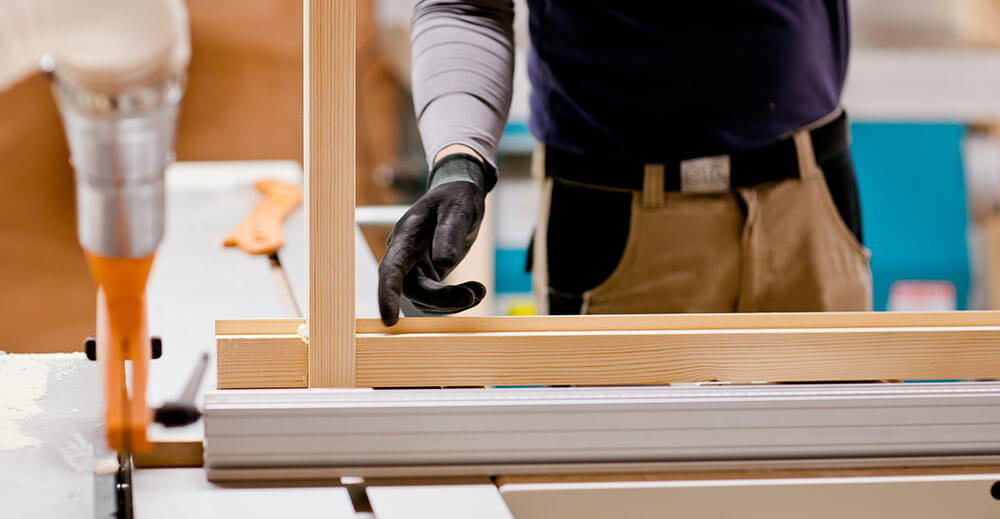 Wood is a highly versatile, durable, and desirable material that makes an excellent addition to properties. It is easy to repair, has manageable maintenance requirements, and is one of most sustainable building materials available. Wood is the ideal material for windows, door, and joinery – some of its key benefits include:

Beautiful
The visual appeal of wood is second to none, particularly when considering the variety of colours, patterns, textures, and properties found within different species. Even better, it can be finished in a number of unique ways to ensure that its appearance is perfectly tailored to your property.

Historic
The long history of wood's use as a building material means that it is perfect for use within period properties, restoring and retaining their traditional appearance. In fact, alternatives such as uPVC windows are often restricted within conservation areas and buildings with listed status by planning control departments.

Flexible
Wood is extremely versatile and can be carefully tailored to your preferences and requirements. We specialise in bespoke joinery and can take full advantage of this property. Our skills, knowledge, and expertise ensure that we can make anything you can imagine in wood into a reality.

Weather resistant
Depending on your requirements, wood can provide excellent weather resistance and durability. So long as an appropriate wood species is chosen, regular maintenance is carried out, and, where necessary, preservative treatments are used, wooden joinery can last for at least 30 years.

Insulated
The natural cellular structure of wood means that it provides good thermal insulation, helping to keep the occupants of your property warm and protected from the elements. In fact, the thermal performance of wooden windows is often superior to steel or aluminium framed alternatives.

Sustainable
Trees play a vital role by absorbing carbon dioxide and emitting oxygen, particularly when young and still growing. Since mature trees absorb and emit less, managed felling and replanting strategies can actually enhance this effect. This sustainable model produces timber that works for your property and for the planet.

Renewable
When sourced and managed responsibly, the renewable nature of wood means that it will continue to grow and remain available for future generations. Forests also play a crucial role in stabilising the climate and global temperatures.

Energy efficient
It is remarkably energy efficient to convert timber into useful products such as joinery, particularly when compared to alternative materials such as steel or plastic. In fact, manufacturing a uPVC window frame requires more than seven times the energy input than a comparable wooden frame.

Recyclable
There are a number of ways to recycle wood and ensure that it is handled responsibly at the end of its useful lifespan. And, as a natural product, it will eventually rot.