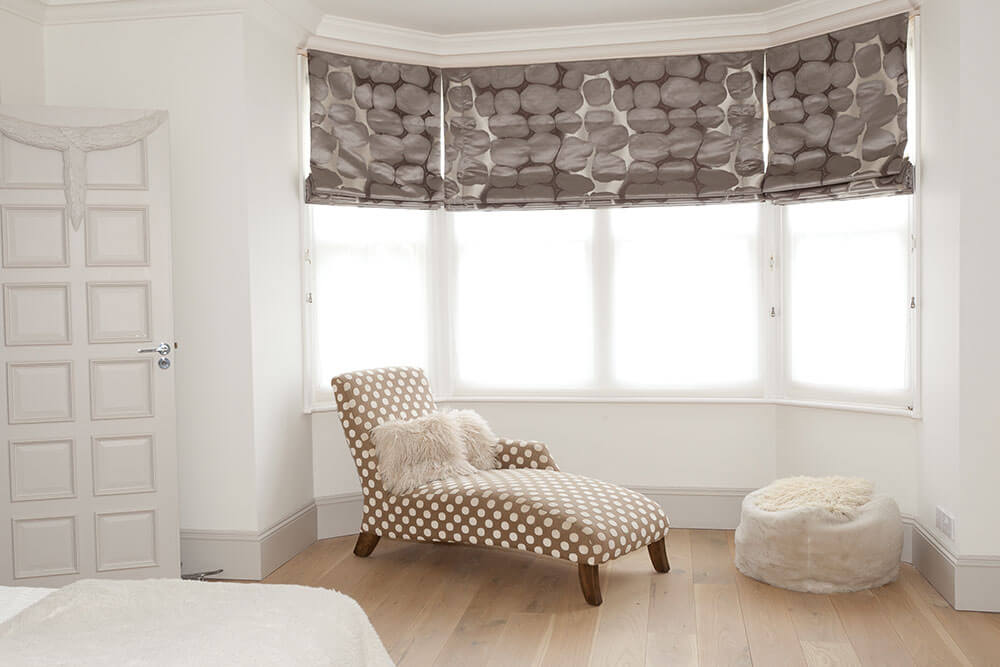 Every single member of our team takes great pride in the products we make, from the machinists and joiners to the people delivering our products. The feedback we receive from our customers tells us that our desire to create and install beautiful, bespoke joinery also comes across in our work.
Your experience with New Forest Joinery does not end once installation is complete. We want to ensure that our customers are aware of what to expect after works are complete and how to best look after their new/upgraded joinery ensuring it remains is in tiptop working order for many years to come.
Post-installation care for your windows and doors
After installation, it is important that you do a few simple things to keep your windows and doors working like they should:
Be sure to open your windows and doors daily in the first few weeks after installation. You can gradually decrease this to every other day, followed by at least once a week as time progresses.  Timber is a natural product that can expand and contract with the weather and also needs a little time to settle into its new environment.   is incredibly important to keep your windows and doors moving, otherwise they can stick and become difficult to open.
In most instances, our joinery is installed fully finished as per our client's requirements. This means that once the joinery is installed, it is not necessary to repaint or apply a topcoat to the joinery itself. However, if you have requested your joinery to be installed primed only (or bare), then you must apply a topcoat or stain straight away.
Where products are supplied/installed with a base coat stain or a paint primer it must be understood that these are in themselves not an adequate seal and it is recommended that the final finishes should be applied well within the recommended three months, depending on the prevailing weather conditions and the season.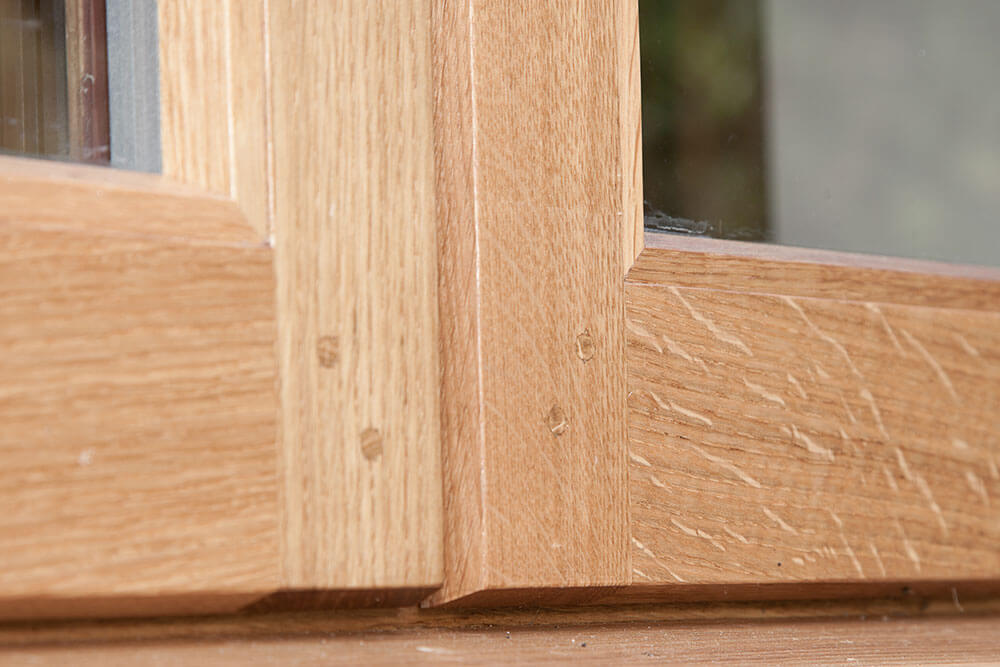 Post-installation paperwork
When the installation phase is complete, our installers will ask you to sign a completion sign off form and leave a copy of this form with you. We would advise keeping your copy in a safe place, for your records. At the end of each month, we process the paperwork for our completed installations and around the middle of the month following the completion of installation, we will send you the following documents:
Guarantee certificate
All installations will receive a guarantee certificate, this will detail the terms of the guarantee and the works carried out.
QANW insurance backed guarantee paperwork
If you have had any new joinery installed, you will also receive the QANW IBG, this is an insurance policy and will come directly from QANW.
Certass certificate
If you have had frames replaced (i.e. not sash replacement) then you will also receive a Certass certificate. This document confirms that the installation conforms to Building Regulations. Please keep all these documents safe. The QANW IBG and the Certass certificate are not issued by us and they do charge for replacement copies. If you sell your property in the future, solicitors will request copies of these documents. It is also important that you familiarise yourself with the terms of these documents.
Ongoing maintenance and care for your
windows and doors
Inspect surface coatings, glazing and ironmongery annually (at least) dependant on the prevailing weather conditions.
Maintain the decorative finish applied to our products with regular servicing to ensure moisture is unable to penetrate into the timber at any time during its life – a vital factor for optimum preservation.
The paint finish of your custom-made joinery must be looked after and must be regularly maintained.
We recommend painting according to the following schedule for our standard white paints:
| | | | |
| --- | --- | --- | --- |
| | | Climate | |
| Location | Moderate | Harsh | Extreme |
| Sheltered | 7 years | 6 years | 5 years |
| Part sheltered | 6 years | 5 years | 4 years |
| Exposed | 5 years | 3 years | 3 years |
For any other paints that are not our standard, we advise following the manufacturers guidelines.
General cleaning should be carried out regularly (minimum twice a year) using a non-abrasive cloth with mild detergent and warm water to remove any contaminates, whilst frequently changing the water. After cleaning, rinse thoroughly with clean water to remove all residues but do not use hosepipes or pressure cleaning equipment. During cleaning, if any damage is noticed, you should repair immediately. Areas of general wear and tear such as window and door sills, and door edges, should be made good and touched up, as necessary.
Maintaining hardware
General maintenance should include:
Regularly wiping away dirt and debris, especially on moving parts.
Check all screws are tight.
Wipe handles with a damp cloth, do not lubricate.
Apply petroleum jelly to all locking bolts, guide slots and striker plates on the window locking system.
Add the minimum amount necessary of light machine oil to all hinge pivots and wipe away the excess.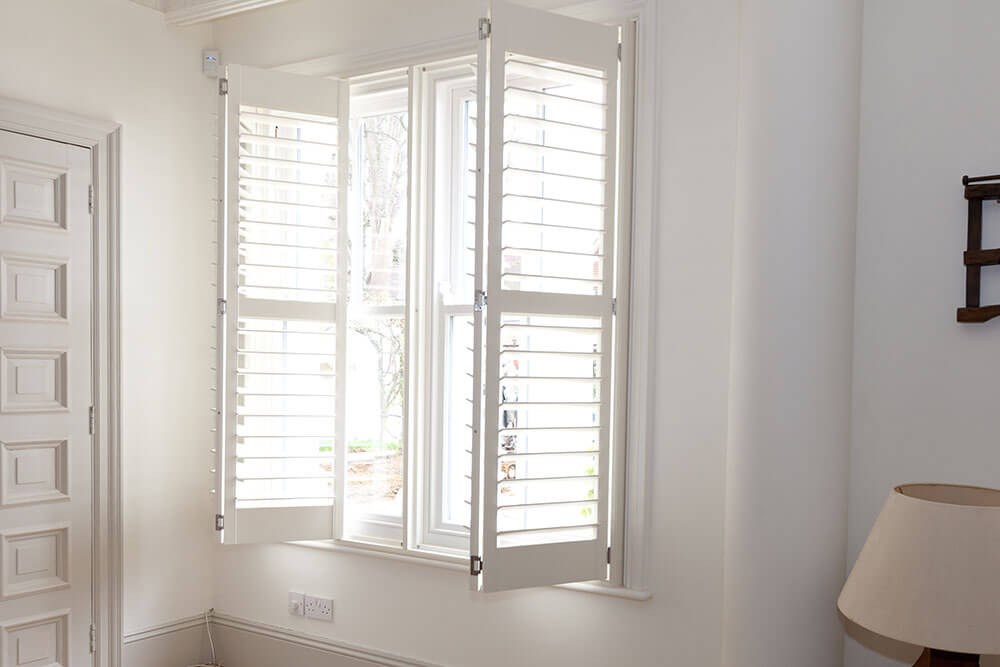 Maintaining
windows and doors
To ensure that your sliding sash windows operate smoothly, apply a silicon spray or candle wax to the pulley stiles regularly. Treat your windows and doors with care and avoid slamming them shut or forcing them open. To open a window or door, ensure that you use the furniture provided as using the glazing bars or rails will weaken the joints over time. To avoid damage, ensure that all fasteners are opened fully before use.
Whether you are at the research stage of your project or your installation is complete, considering and supporting a British manufacturing firm like ours, enables us to continue to pass down the centuries old joinery traditions that were passed down from the generations before us, so thank you.  If you have any questions or queries about any of our aftercare guidance, or in the unlikely event that there are any issues with your installation; we are just a phone call or an email away.