Sash window repair
in Hampshire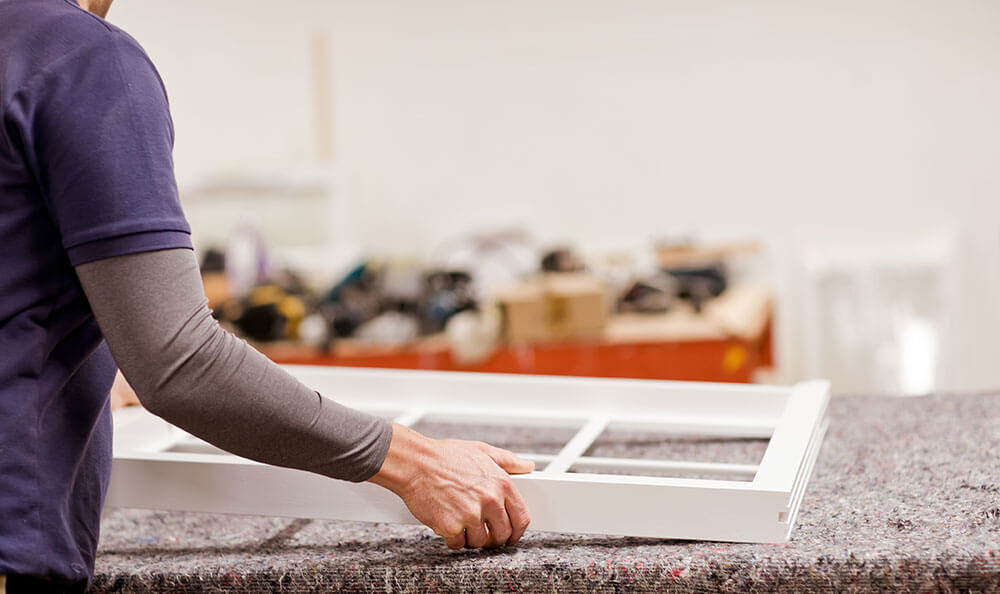 Our expert team of joiners carry out bespoke sash window repairs of all sizes throughout Hampshire. With more than 100 years' experience within our team, we understand exactly how to provide durable, effective repairs without altering the appearance of your sash windows. No matter the nature of your issue, we have the knowledge and experience to carry out the quality sash window repairs that you and your property require. All our work is completed efficiently and professionally by our team in order to keep any disruption to a minimum.
A wide range of wooden sash window repairs
We provide a dedicated sash window repair service for customers in Hampshire, providing high quality repairs that have been tailored to your property. Our expert joiners will identify your issue and implement the most effective solution, preserving the appearance of your wooden sash windows, minimising repair costs, and ensuring that the process is as hassle free as possible.
Our team has extensive hands-on experience with repairs of all types and sizes, including:
Draught sealing
Improving insulation
Repairs to damaged or rotting timber and sills
Rebalancing and adjusting sashes within their frames
Installing new, modern cords
Installing new retaining beads and draught excluders
Installing new locks and ironmongery
Sash window glass repairs
What makes New Forest Joinery the right choice for sash window repairs in Hampshire?
Our customers have peace of mind, knowing that they benefit from more than 100 years' combined joinery experience within our team. No matter the size of the repair, we have the expertise that is needed.
All our sash window repairs are carried out efficiently and with minimal disruption to your property. Our team will return your sash windows to top working condition without affecting their appearance.
We have established a reputation for quality and our work is regularly recommended by our previous customers. Working with our experienced team guarantees excellent results.
We combine traditional methods with modern machinery, carrying out sash window repairs that are durable, tailored to your property, and highly economical.
Highly skilled sash window experts in Hampshire
Our team have the knowledge and expertise that your sash windows require. Covering installation, replacements, and repairs – we'll ensure that your bespoke wooden sash windows are well looked after by our expert joiners.